Thane District
Global example
Social Issues
Founder death postponed
to cover social issues
Each nation should be a Developed Nation. We had thought of this far earlier but in 2009, we formed an NGO by the name Developed Nation Network Trust. In each country, we share only Social, Health & Climate issues and the opening page of each country is the country's national anthem.
India being example, we share each issue separately planning to cover all states / UTs and districts. But on the index page of India, we share National anthem of India.
NGOs are focussed on working with Social, Health, Climate issues and in all countries, they need funding and volunteering.
NGOs from any country can share free links to
1) social programme
2) Funding proposals

Dont send presenations, images, proposals.
Just email following
NGO name, official site, issue type, issue country , State / UT / district in India

3) NGOs will get free access to Management Development Programs from May 2020
Free (No it is not for some specific period but it is our responsibility to share it free all the time)
Corporates, Funding agencies, Philanthropists, Rotary / Lions / Giants / Sports clubs from any country can share free links to their official portal and to their social programmes
You can sponsor
Any Country
Corporates, NGOs, Media, Awards, UN or Funding proposals in any country
Country Capitals
Country national anthems
Funding agencies
Philanthropists
Film celebrities
Sports celebrities
Any type of celebrities
Doctors
Hospitals in countries
.......
Just email Datacentre how much you are willing to pay
and yes, if the amount is larger, we can tell you so. You can decide to donate it to Thane's development or donate it to NGOs in your country or new NGOs or give it to disaster (if you cant invest time in identifying NGOs, we can do it in 100 countries for an absolutely nominal fee)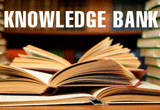 Heart integration with Brain
Heart power must integrate with Brain power when one is working with communities & nature.
Emotions overtaking thinking is natural when one sees a poor child not getting education or a heart patient not getting treatment because of lack of money.
That is where social and business attitudes must come together.
Its like a doctor doing heart surgery.
Focus is on patient, whether the patient is doctor's spouse or child or mother or father ... doctor must see them as patient.
It is absolutely difficult even for doctors because they are humans first. But it is what should be.
One may call such doctors as emotionless or ruthless before the operation but appreciate their attitude after successful surgery.
This world must be seen as an operation theatre.
But one cant do 24 hours 365 days operations. One must relax, eat, sleep .. that is what is the difference between those who do ruthless business and social enterprise where social attitude is not overtaking but is always present when one takes decisions.

Focus : Social issues
Coverage : Countries, UN
Countrywise
Corporates, NGOs
Media, Awards
HUMAN BRAND
or
DNABR NAMUH
Its not mirror image. Its by real life humans.
There live people on earth who purposely do not see father, grand father, father in law who is about to leave earth,
They not only dilute human brand but reverse human brand.
Even if such humans do good PR with neighbours .. purposely BUY people in the name of donation or KILL someone indirectly ..
you go in increasing unpardonable mistakes in your oly life.

Though you have lost humanity, physically you are a human, so you can get heart attack or cancer or HIV or Ebola or can have Corona Virus.

By killing a person, your future generations (if they are humans) will not forgive you and not forget the unpardonable mistakes you have done
are doing
you that you
like you leave them before making their life miserable (Of course only if they are humans)
Brand Identity
World needs you
Contact by email : Datacentre@
CSRidentity.com Whatsapp on
9820073599
9769473599
Please do not send images, pdf, word file, presentations
Send links to YOUR website