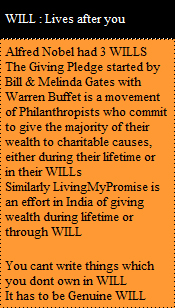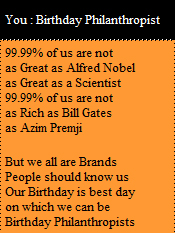 CSRidentity.com and its founder Sanjay Kumud Moreshwar Bapat salutes
Soldiers, Police, Below the poverty line people who live with humanity
Social workers, NGO Founders
Doctors, Hospitals, Hospital staff, Health care workers, Chemists, Medicines
Trees, Forests, Medicinal plants
Rivers , Extinct animals
Homes
Citizens living with pride when they know they have just a few days to live on earth
People working in crematorium
Those who let Ego GO out of their thinking and in their behaviour


Climate war
If within the family there are wars, we are not surprised to see war between countries
But the biggest war that all people in all the countries, irrespective of their nationality, sex, caste, religion, nature, attitude, brilliance are fighting is war with climate & soil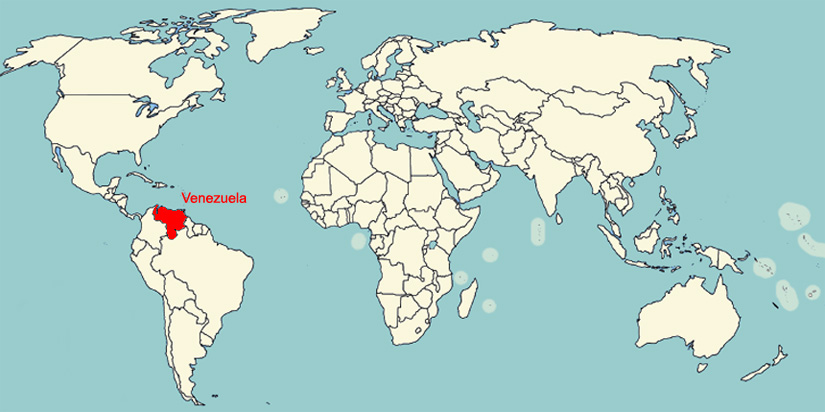 Flag Description
three equal horizontal bands of yellow (top), blue, and red with the coat of arms on the hoist side of the yellow band and an arc of eight white five-pointed stars centered in the blue band; the flag retains the three equal horizontal bands and three main colors of the banner of Gran Colombia, the South American republic that broke up in 1830; yellow is interpreted as standing for the riches of the land, blue for the courage of its people, and red for the blood shed in attaining independence; the seven stars on the original flag represented the seven provinces in Venezuela that united in the war of independence; in 2006, then President Hugo CHAVEZ ordered an eighth star added to the star arc - a decision that sparked much controversy - to conform with the flag proclaimed by Simon Bolivar in 1827 and to represent the historic province of Guayana
National anthem

: "Gloria al Bravo Pueblo"
This country is different : You must know it
The petroleum sector is the dominating force in Venezuela's economy. It accounts for approximately 80% of their exports.
In Venezuela, the citizens enjoy the cheapest petrol in the world .
Exports of Venezuela include steel, cement, aluminum and agriculture products. Their major imports include electronics, chemicals and food products.
Venezuela only has two weather seasons, the hot and dry season and the hot and wet season.
One of the largest national parks in the world is Canaima National Park which is located in Venezuela.
Schoolchildren in Venezuela can choose between attending classes in the morning or the afternoon throughout their entire school career. Older children can even choose to take night classes if they wish.
Women from Venezuela have won Miss Universe and Miss World many times.
Venezuela Independence day
Helplines
171
Currency
Venezuelan Bolívar
VEF
National Bird
Venezuelan troupial

National Flower
Orchid
Botanical Gardens
Centro Jardín Botánico de Mérida

Zoos
Bararida Zoo - Bararida
Parque Zoológico y Botánico Bararida - Parque Zoológico y Botánico Bararida

Bordering countries
Brazil
Colombia
Guyana
Political Parties

United Socialist Party of Venezuela
Partido Socialista Unido de Venezuela
Founded : 24 March 2007

Justice First
Primero Justicia
Founded : 2000
Website : http://primerojusticia.org.ve/

Democratic Action
Acción Democrática
Founded : 13 September 1941
Website : http://www.acciondemocratica.org.ve/

A New Era
Un Nuevo Tiempo
Founded : 1999
Website : http://www.partidounnuevotiempo.org/

Popular Will
Voluntad Popular
Founded : 5 December 2009
Website : http://www.voluntadpopular.com/

The Radical Cause
La Causa Radical
Founded : 1971
Website : http://www.lacausarbolivar.com/

Progresist Movement of Venezuela
Movimiento Progresista de Venezuela

Proyecto Venezuela
Proyecto Venezuela
Founded : 1998

Communist Party of Venezuela
Partido Comunista de Venezuela
Founded : March 5, 1931
Website : https://prensapcv.wordpress.com/

Progressive Advance
Avanzada Progresista
Founded : 27 June 2012
Website : http://avanzadaprogresista.org/

Clear Accounts(es)
Cuentas Claras

Fearless People's Alliance
Alianza Bravo Pueblo
Founded : 2000

Vente Venezuela
Vente Venezuela
Website : http://www.ventevenezuela.org/

Emergent People(es)
Gente Emergente

Republican Bicentennial Vanguard
Vanguardia Bicentenaria Republicana
Founded : October 27, 2007

Other parties

Parties with no representation in the National Assembly but recent electoral activity:

Hope for Change
Esperanza Por El Cambio
Founded : February 28, 2018
Website : https://esperanzaporelcambio.com/

National Force
Fuerza Nacional

Authentic Renewing Organization
Organización Renovadora Autentica

Democratic Republican Union
Unión Republicana Democrática
Founded : 18 December 1945

Democratic Unity
Unión Democrática

Ecological Movement of Venezuela
Movimiento Ecológico de Venezuela
Founded : 2005
Website : http://www.movimientoecologico.net.ve/

Force of the People
Fuerza de la Gente

For Social Democracy
Por la Democracia Social
Founded : 2002

Free Electors
Electores Libres

Going Forward
Vamos Adelante

Independents for the National Community
Independientes por la Comunidad Nacional

Social Christian Party
Partido Socialcristiano
Founded : January 13, 1946
Website : http://www.copeivenezuela.com/site/

Labour Power
Poder Laboral

Liberal Force
Fuerza Liberal

Movement for a Responsible, Sustainable and Entrepreneurial Venezuela
Movimiento por una Venezuela Responsable, Sostenible y Emprendedora
Founded : February 2012
Website : http://moverse.net/

Movement for Socialism
Movimiento al Socialismo
Founded : 1971
Website : http://www.masvenezuela.com.ve/

Movement of the Conscience of the Country
Movimiento de Conciencia de País

National Convergence
Convergencia Nacional
Founded : 1993
Website : http://www.convergencia.org.ve/

National Integrity Unity Movement
Movimiento de Integridad Nacional

National Thought
Pensamiento Nacional

Networks of Responses of Communitary Changes
Redes de Respuestas de Cambios Comunitarios

New Revolutionary Way
Nuevo Camino Revolucionario

New Social Order
Nuevo Orden Social

Organized Youth of Venezuela
Juventud Organizada de Venezuela

Patriotic Community Unity
Unidad Patriótica Comunitaria

Popular Vanguard
Vanguardia Popular

Red Flag Party
Partido Bandera Roja
Founded : 1970
Website : http://banderaroja.com.ve/

Renovative Democracy Unity
Unidad Democracia Renovadora

Revolutionary Middle Class
Clase Media Revolucionaria
Founded : August 7, 2006
Website : http://www.clasemediarevolucionaria.org/

Revolutionary Party of Work
Partido Revolucionario del Trabajo

Socialism and Liberty Party
Partido Socialismo y Libertad

Solidarity
Solidaridad

Solution
Solución

The Force Of Change
La Fuerza del Cambio

Revolutionary Movement Tupamaro
Tendencias Unificadas para Alcanzar el Movimiento de Acción Revolución
Founded : 1992
Website : http://www.tupamaro.org.ve/

United for Peace and Democracy Democratic Party
Partido Demócrata Unidos por la Paz y la Democracia

United for Venezuela
Unidos para Venezuela

United People Liberal Movement
Movimiento Liberal Pueblo Unido

Venezuela First-class
Venezuela de Primera

Venezuela Vision Unity
Unidad Visión Venezuela

Venezuelan Popular Unity
Unidad Popular Venezolana
Founded : 6 February 2004
Website : http://upvsucre.blogspot.com.es/

Venezuelan Revolutionary Currents
Corrientes Revolucionarias Venezolanas

Republican Movement
Movimiento Republicano

We Organized Choose Unity
Unidad Nosotros Organizados Elegimos

Regional parties

Major regional parties:

Alternative Response Independent Movement
Movimiento Independiente Respuesta Alternativa

Amazonas's New Route
Nuevo Rumbo de Amazonas

Autonomous Indigenous Movement of Zulia
Movimiento Indígena Autónomo del Zulia

Carabobo Proyect
Proyecto Carabobo

Efficient Revolution
Revolución Eficiente

FIOOP

Independent Social Alliance of Sucre
Alianza Social Independiente de Sucre

Independent Regional Emergent Movement
Movimiento Emergente Regional Independiente

National Council of Venezuelan Indians
Consejo Nacional Indio de Venezuela
Founded : 1989
Website : http://www.conive.org/

Vargas's First
Vargas de Primera

Regional Advance Movement - MRA
Movimiento Regional de Avanzada

Republican Vanguard Force
Fuerza de Vanguardia Republicana

Revolutionary Social Alliance Party
Partido de Alianza Social Revolucionaria

United Multiethnic Peoples of the Amazonas
Pueblos Unidos Multiétnicos de Amazonas

United Movement of Indigenous People
Movimiento Unido de Pueblos Indígenas

What's Been Achieved by Yaracuy
Lo Alcanzado por Yaracuy

Defunct parties

Parties with no legal status and parties with no recent electoral activity:

Internationalism
Internacionalismo
Founded : 1964


Rivers

Acarigua River
Acaruay River
Aguirre River
Amacuro River
Amana River
Amazon Basin
Amazon River (Brazil)
Apón River
Aponguao River
Apure River
Aragua River
Arauca River
Arisa River
Aro River
Aroa River
Asa River
Atabapo River
Atlantic Ocean
Autana River
Baria River
Barima River
Bocono River
Cabriales River
Cabrutica River
Canagua River
Caño Araguao
Caño Central
Caño Guanaparo or Guanare Viejo
Caño Macareo
Caño Mánamo
Caño Mariusa
Caño Tucupita
Capanaparo River
Caparo River
Capayo River
Carapo River
Caribbean Sea
Caris River
Caroní River
Carrao River
Carutu River
Casiquiare canal
Casiquiare canal
Catatumbo River
Categories
Caucagua River
Caura River
Chama River
Chiviripa River
Churun River
Cinaruco River
Cojedes River
Conorochite River
Corumpo River
Cuao River
Cuchivero River
Cunaviche River
Cunucunuma River
Cuquenán River
Cura River
Cuyubini River
Cuyuni River
Erebato River
Ereigue River
Escalante River
Essequibo Basin
Essequibo River
Guacara River
Guaicupa River
Guainía River
Guanare River
Guanipa River
Guapo River
Guarapiche River
Guárico River
Guariquito River
Guasare River
Guayapo River
Güere River
Güey River
Güigüe River
Gulf of Paria
Hueque River
Icabarú River
Iguana River
Kamarang River
Lake Maracaibo
Lake Valencia
Limón River
Los Guayos River
Manapiare River
Manapire River
Manaviche River
Manzanares River
Mapire River
Mariara River
Marieta River
Masparro River
Matacuni River
Maticora River
Matiyure River
Mato River
Mavaca River
Mazaruni River
Memo River
Merevarí River
Meta River
Mocapra River
Monay River
Morichal Largo River
Motatán River
Neverí River
Ocamo River
Orichuna River or Arichuna
Orinoco Basin
Orinoco River
Orituco River
Padamo River
Pagüey River
Palmar River
Pamplonita River
Pao River
Paragua River
Parguaza River
Parú River
Pasimoni River
Pedregal River
Portuguesa River
Quache River
References
Rio Grande
Rio Negro
San Carlos River
San Juan River
Santo Domingo River
Sarare River
Siapa River
Sipapo River
Socuy River
Suapure River
Supamo River
Táchira River
Tamanaco River
Tapatapa River or El Limon
Tarra River
Tigre River
Tinaco River
Tiznados River
Tocorón River
Tocuyo River
Tucuro River
Turbio River
Turmero River
Tuy River
Uinebona River
Unare River
Urecoa River
Uribante River
Ventuari River
Wenamu River
Yaracuy River
Yatuá River
Yuruarí River
Zuata River
Zulia River
Celebrities
Bobby Abreu baseball player
Cecilio Acosta educator, author Venezuelan penal code, poet
Los Amigos Invisibles music group
Luis Aparicio baseball player
Luisa Caceres de Arismendi heroine war of independence
Reynaldo Armas singer, songwriter
Cesar Baena cross country skier
Andres Bello humanist, poet, lawmaker, philosopher, educator, philologist
Baruj Benacrraf
Amado Bendayan actor, entertainer, comedian
Romulo Betancourt former president
Antonia Guzman Blanco founder of Liberal party, former president
Simon Bolivar war of independence leader, military commander, father of tnation
Henry Lord Boulton aviator, entrepreneur
Alexandra Braun Miss Earth 2005
Douglas Bravo former guerrilla leader, politician
Manuel Caballero historian, journalist
Rafael Caldera former president
Pedro Camejo first black solider, served in royal army
Los Canoneros music group
Pedro Carmona former president
Chico Carrasquel baseball player
Inocent Carreno classical composer, conductor, pianist
Teresa Carreno pianist
Cipriano Castro former president
Alejandro Chataing Cipriano Castros architect
Hugo Chavez president
Jose Antonio de Armas Chitty historian, poet, chronicler, essayist, biographer, researcher
Dave Concepcion baseball player
Quinteto Contrapunto music group
Eleazar Lopez Contreras general, former president
Vic Davalillo baseball player
Guillermo Davila actor, singer
Chiquinquira Delgado actress, model
Jose Antonio Delgado mountaineer
Alirio Diaz guitarist
Bo Diaz baseball player
Mariano Diaz artist
Ruben Dominguez tenor
Gustavo Dudamel composer, conductor
Milka Duo race car driver
Eva Ekvall television host
Maria Luisa Escobar composer, pianist
Gaby Espino actress
Alvaro Espinoza baseball player
Luis Lumumba Estaba boxer
Antonio Estevez classical composer
Pedro Eustache flautist
Juan Crisostomo Falcon former president
Heraclio Fernandez composer
Stefania Fernandez Miss Universe 2009
Lupita Ferrer actress
Juan Manuel Sucre Figarella general, businessman
Ignacio Figueredo musician
Sandro Finoglio actor, model
Catherine Fulop actress, television host
Arnaldo Gabaldon parasitologist, entomologist
Otilio Galindez composer
Romulo Gallegos former president, minister of education, congressman, author
Hernan Gamboa cuatro player
Daniela di Giacomo Miss International 2006
Viviana Gibelli television host
Marelisa Gibson Miss Venezuela 2009
Juan Vicente Gomez former president
Guaco music group
Juan Carlos Mendez Guedez author
Carlos Guillen baseball player
Ozzie Guillen baseball manager, player
Ensamble Gurrufio music group
Pedro Elias Gutierrez composer, conductor
Alejandrina Nina Sicilia Hernandez Miss International 1985
Consuelo Adler Hernandez Miss International 1997
Jose Gregorio Hernandez religious figure
Carl Herrera basketball player
Carolina Herrera fashion designer
Lorenzo Herrera singer, songwriter
Enrique Hidalgo songwriter
Solveig Hoogesteijn director (born in Sweden)
Cheo Hurtado cuatro player
Mario Briceno Iragorry intellectual, cultural analyst
Cesa Izturis baseball player
Alfredo Jahn civil engineer, botanist, geographer
Marcos Perez Jimenez former president
Hany Kauam musician, singer
Juan Jose Landaeta concert pianist
Wolfgang Larrazabal former president
Antonio Lauro composer, guitartist
Adriano Gonzalez Leon poet, author
Juan Liscano poet
Anselmo Lopez bandola performer
Angel Custodio Loyola singer
Rafael Arraiz Lucca poet
Jacqueline Aguilera Marcano Miss World 1995
Cristobal Mendoza first president
Guillermo Meneses author, journalist historian, essayist
Yucef Merhi artist
Arturo Michelena artist
Francisco de Miranda war of independence leader
Jose Gregorio Monagas hero war of independence, former president
Jose Tadeo Monagas hero war of independence, former president
Eugenio Montejo poet
Mariano Montilla Major General of Army war of independence
Humberto Fernandez Moran inventor of the diamond scalpel
Guillermo Moron historian, author
Alexander Munoz boxer
Moises Naim editor, author
Americo Negrette physician
Juan Manuel Cajigal y Odoardo mathematician
Luis R. Oramas linguist, anthropologist, historian
Alirio Oramus artist
Juan Oropeza author
Alejandro Otero artist
Jose Antonio Paez war of independence leader, former president
Richard Paez coach national soccer team
Lorenzo Parra boxer
Caracciolo Parra Perez historian, diplomat
Carlos Andres Perez former president
Teodoro Petkoff former guerrilla fighter, cabinet minister, journalist
Chucho Ramos baseball player
L. Rafael Reif provost of MIT, educator
Jose Rujano cyclist
Agustin Salas composer, singer
Johan Santana baseball player
Manny Sarmiento baseball player
Giovanni Savarese soccer player
Luis Sojo baseball player
Tomas Straka historian
Antonio Jose de Sucre war of independence leader
Jimy Szymanski tennis player
Fina Torres filmmaker
Oscar Torres basketball player
Cesar Tovar baseball player
Martin Tovar y Tovar artist
Manny Trillo baseball player
Ugueth Urbina baseball player
Orlando Urdaneta actor
Rafael Urdaneta hero war of independence
Edwin Valero boxer
Patricia Velasquez actress, model
Saul Vera bandola player, composer
Yajaira Vera Miss Globe International 1988
Rafael Vidal swimmer
Ernesto Jose Viso race car driver
Omar Vizquel baseball player
Gerry Weil jazz pianist, composer
Doris Wells actress
Aida Yespica model
Oscar Yespica journalist, author
Carlos Zambrano baseball player
Domingo Maza Zavala economist
Slavko Zupcic author