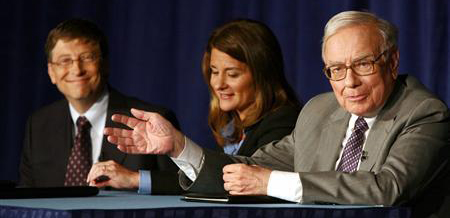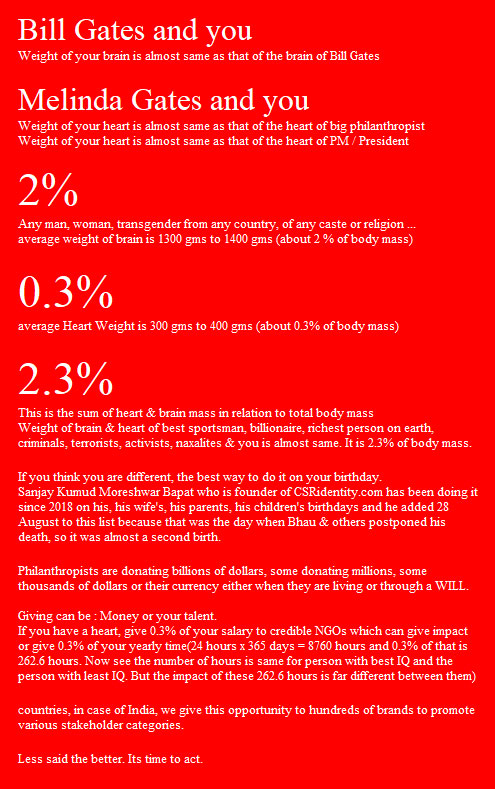 Founder will fail in life
Everyone knows Brands matter.
Which hotel you stayed or had a party ?
Which hospital you had surgery ?

People in the world, treat hotel brand bigger than the food quality or hospital brand bigger than treatment quality

No, its wrong.
They believe that all costly hotels take care of food quality
They believe all branded hospitals not only have good doctors but good staff and infrastructure

Founder hardly learned academics in Engineering & MBA
because he thought what they teach was in books
Its practicals which are important in Engineering or Internships and face to face competition matters in MBA
Teacher fails is she or he cant tell you what is what
Of course, for this the student needs to be attentive
Else teacher has many other students to train

Life is a big teacher
Advertising & PR jobs taught him how Brand works
Identity concept was learnt from world expert Wally Olins

Real life experience with Law & police is teaching him how only truth will win in the end, but there is a long path to travel to win, but again Truth brand wins, whether you are alive that time or it takes so much time or there can be people who talk and do Rakta paat (Blood bath) or play corruption like playing a good game.

Founder will fail, if he cant use all this experience to be clear that Corporate Social Responsibility is myopic because everyone has Social Responsibility. Just talking Corporate Social Responsibility is like neglecting your eyes, brain, heart and doing operation of only hands.

Doctors check whether you have BP, Disabetes, what is your age ... before taking you on operation table.
Social doctors (Social workers & social entrepreneurs) must check whether the corporate or funding agency or volunteer is good and first of all whether the NGO she or he represents is good ....

An almost fatal accident on 28.08.2013 made clear that
Bhau, his father, started postponing the his death to serve his mother (again dont be myopic and think of only one mother who gave birth to him and indirectly taught him value education), but Mother Earth

He knows that Brand matter.
So instead of doing research on NGO credibility, he will depend on the corporates, funding agencies or foundations & celebrities which sommit that they support this NGO because it is practically impossible for any organisation to do credit rating of 10000 NGOs (do field work & research not theoretical research)

He knows like how everyone has to use safety belt while flying or while driving a car, every one has to treat social, health, climate issues like safety belts.

If their is poverty around, if people have no income, no education ... then they can do anything to survive like migration to other countries or cities to do jobs or the worst is doing crime to survive .... so rich cant live life neglecting poor because they cant live alone. Imagine a super rich child lives alone in a farm house of 100 acres .. can she or he live without food which is done by other human, can she or he live without education, which is given by someone else or without house which is built by many others ... NO. So if you want others to help you, it is your job to help them.

On his, his parents, his spouse and his children's Birthdays he has started a practice of donating Rs 10/- a day (Which is Rs 3650/- per year, now do that in your currency). It is his social responsibility
Sponsor
First thing first
Any social, health & climate forum or any forum which covers just one page can be sponsored (we mean advertising opportunity) by corporates, funding agencies, corporate foundation, philanthropists, NGO, media .... (Not by any political parties & politicians - yes even if they are good, any portal on donation or volunteering or naxalite or criminal or terrorist or anyone who is legally proved corrupt or anyone who purposely avoids seeing father, grand father, father in law when the person has left the world but physically is still present on earth)

We will put Thane as sponsor issues till we get someone sponsor it.
And we are clear that even if there is no sponsor for any issue, its ok.
Bhau postponed founder's death because he has not served Mother Earth enough.
So it can be Bhau's memory or the responsibility he has given to founder.
Starting from
8 March 2021
We will start sharing 25 social, health, climate issues and within the issue, we will share only STAR NGOs which are NGOs doing programmes related to the issue and are supported financially by known corporates, funding agencies, philanthropists. If it is financial support, it must be more than
Rs 10 Lakhs per year ($13000 per year) or is supported by celebrity (may be in money terms or name terms)
NGOs are shared continentwise and within continent we will share the NGO countryise
e.g. In senior citizens folder, within Asia continent page we will name the NGO with its link and in bracket we will share the name of the country where it operates e.g. Japan or China ...)

India is our global example and instead of all NGOs under India page, we will divide India in the same issue folder statewise and UTwise.

Donors & volunteers want to see and help issues in specific country. So first issue, then country. Country is shared continentwise only because we dont have toooooooo much of info as of now.
Note for NGOs, Corporates, Funding agencies, Philanthropists
Only link to the NGO programmes and no images, presentations, even brief information because we respect NGO privacy and we are careful of the Legal formalities of India, where we are registered.
Sponsor
We have not mentioned any amount of sponsorship. And the sponsor will give money to our NGO, Developed Nation Network Trust, which has 80 G and FCRA, so we can accept money from any country allowed by Indian Government.
What's purpose of life ?
After 28.8.2013, founder Sanjay Kumud Morshwar Bapat's purpose of life is integration of work millions of you are doing in many countries.
Donate
(At least on birthday)
Birthday : Its the day when you were born.
Assume its a Gift to the Earth given by your Parents.

On your Birthday, gift Rs 3650/- to an NGO or community.
Rs 3650/- came from the fact that a year has 365 days, so it can be Rs 365/- or Rs 3650/- or Rs 36500/-
Of course the financial currency is different in countries and one can give equivalent amount .....

Whether you are a Christian and celebrate Christmas,
Hindu and celebrate Diwali,
Muslim and celebrate Id or
of any religion (including the religion of Truth which our founder believes is his religion),
it is likely that you, your family, friends, colleagues celebrate your Birthday.
Its an easy day or date you remember.
Worldover, there are people who observe charity days (in India, Daan Utsav was started by Venkat) but that day or week may not be suitable for someone may be because it clashes with exam period of students or holiday period of schools where one goes out of location for a trip or whatever ....
Our founder told Venkat that he should start Daan Utsav in all countries and we will promote the concept.
But his priority is India.
So on 6th October 2018, when our founder was with Rohan, his speical child who is teaching him the value of integration, to get a Japanese Cake for his second son Aum who likes it very much, he thought that instead of celebrating it on a given day which may not suit people across the world, he should start something which many people in this world anyway celebrate. And this is their birthday..
So he started thinking of the name.
He thought of Give Birthday Gift.
And he thought it may be simple but it was clear and good. And everyone can understand it.

Yes, Give Birthday Gift may look as an order.
So Please Give Birthday Gift looks better sentence.
But we know that if one says please, people will listen and many will neglect it.
And we know 1 billion people live Below the Poverty Line and we know Climate change is happening faster.
We read about floods, droughts regularly... so days of request are gone long time back.
Its order but its a gentle reminder order

e.g. when one forgets to pay tax or doesnt pay it knowingly, the government can order payment.
But if the government official says ... just a gentle reminder that you were supposed to pay tax and the deadline is over. May be you have forgotten the date because you seem to be too busy doing lots of things .. so just a gentle reminder.
If we hear that we know what that official means by saying Gentle reminder.

And we can say ... oh, sorry, I will take care of paying tax ... thanks for reminding me.
So finally, our founder confirmed that the name is Give Birthday Gift.
And we started implementing the idea from 13th October which is founder's wife Rohini's birthday.
Actually, 13th October was the day when Video conferencing to Municipal schools was planned for Hindustan Unilever's Lifebuoy. And it is good for child health. But Municipal Authorities told us on 5th October that they have to give that time for Disaster Management Session on 13th October 2018 with BMC Schools and we can do our Video conferencing on 27th October.
then we thought the gift should be such that billions can give - Gift to Blood Bank..
So we finally decided to give the amount to Late Wamanrao Oka Raktapedhi, a blood bank which is scientific blood bank.

On 13th October, Rohini thought that alongwith money, she should donate 1 bottle of blood.
Founder thought this was far deeper than his thought of just giving money.

When she alongwith Aum went to the Blood Bank, she was tested for Haemoglobin level and she was told that it was slightly less than what the blood bank accepts (This is why we say Late Wamanrao Oka Raktapedhi is scientific)

Founder did not know this. When founder went to take her out for lunch, she said the donor is changed.
Founder thought she meant that from non blood donor category, she has moved to blood donor category.
Then she shared the scientific things.
She told the blood bank to take Blood of her son Aum, who was happy to donate.
So one can give Rs 3650 or equivalent amount in their currency or less or more amount and alongwith that if one donates blood, it will be far far important.
While our founder was born on 8th August, he has started celebrating 28th August as his new birthday because he was reborn on that day (Not medically or legally reborn but he survived an almost fatal accident on that day), so he observes 8 & 28 August. So he will give it on two days.
Interestingly 2 coincides with his concept that at least everyone should give 2% time & 2% money to this world or universe. And 2 numeric in 28 is just before 8 which is his birthdate, so again 2 is critical.

But 2 can be a numbers game.
Like founder plays game with number 8.
He was born on 8.8.1962
In 19, the difference between 1 and 9 is 8
In 62, take it as 6 + 2 which is 8
He was born at 8.35 which means 8 and 3 + 5 = 8 and
a week has 7 days, so he has passed the number of days of week by 1 ....
one can do various numerical games but the fact remains that he requests people to give 2% time and 2% money to charity.
He realised that 2% is tooooooooooooo much.
So now it is 0.00775% (Click here to know the calculations)

Please note that this donation can be to any NGO from any country and is different from advertising banner on any calendar day page. We say any NGO for any country working on any issue because we have no control to check the credibility of the NGO you give. If its is given to Developed Nation Network Trust, we will use it 100% to the NGO either from Thane or our global example of two more NGOs, one working for disabled citizens and one for nomadics and these two are not in Thane district..
If you do this, the world can then be a good place to Live and Leave.
First human on earth was
28 00 000 years back.
In these 2.8 million years, world has seen many health issues like TB, Polio, Malaria, Covid19 and has got medicine to it.

World has seen many wars within families, states, counties, countries but still world survives.

World will fail, if it is not careful
2 things to take care by all citizens in the world
1) Climate Change
2) Human attitude of not seeing father, grandfather, father in law who left earth but exists in physical form. Remember you will also be a father one day and if your child behaves like this, you will not like this. Of course only if you have respectable human attitude

Corporates, Foundations, Funding agencies, media, Philanthropists

While just one of them can sponsor the social or health issue forum, we have to do justice for all. So all corporates, corporate foundations, funding agencies, celebrities, media, philanthropists can share the names of NGOs/NPOs they are financially supporting by issue and as our responsibility, we will share the NGO / NPO in related issue fora.

As a practice, key social & health issues where NGOs have programmes, are shared continentwise and within the continent, countrywise.

India being global example, we share NGOs / NPOs statewise / UTwise.

In many Health issues, the patients, families need to know various medicines available for say blood cancer. While doctors prescribe only one medicine, the other medicines are prescribed by other doctor. So we will share issuewise medicines available with their name and if possible, link it to the pharmaceutical company that makes it. Lets be clear that the company can be from any country.

Of course, we must follow Indian Legal system but we are giving links to the websites which are publically available to all.