Interesting facts
Algeria's mountainous and fertile northern regions have cork and olive trees. Grapes are native to the coastal plain.
There are seven UNESCO World Heritage Sites in Algeria. Some are ruins of cities built by the indigenous people and some are Roman ruins. Cultural: 1. Al Qal'a of Beni Hammad (1980), 2. Djémila (1982), 3. Kasbah of Algiers (1992), 4. M'Zab Valley (1982), 5. Timgad (1982), 6. Tipasa (1982); Mixed: 1. Tassili n'Ajjer (1982).
Algerian cuisine has been influenced by the ancient cultures and various countries that have visited and/or ruled it. Today traditional Algerian cuisine is a colorful combination of Turkish, Berber, Arab and French influences and tastes. Flavors may be packed with seasonings or extremely mild. Essential pantry supplies include mint, cinnamon, parsley, cumin, garlic, coriander, ginger, saffron, onion, parsley, garlic, and onion.
Algeria produces its own citrus fruit, grapes, cherries, figs, wheat and famous dates, which some regard as the best in the world.
They just can't produce enough for all their people, so 45 percent of their food must be imported.

There are three key Algerian dishes (one is a range of drinks, actually). One is couscous, a pasta-like dish made from semolina wheat. It is served as a bed for chicken, meat, lamb, and vegetables. It can even be a dessert with a topping of cinnamon of other toppings. Another is Mechoui. This is a whole roasted lamb cooked on an outdoor spit, prepared for large group gatherings. Seasoned with herb butter, the skin turns crispy while the meat inside is cooked tender and juicy. It is usually served with vegetables and dried fruits as well as bread.
Etzai, the mint tea popular all over North Africa, is the favorite gift. Alcohol is forbidden for Muslims. Coffee with cardamom is another drink. Children like to drink apricot nectar. Fruit or nut-flavored milk drinks called Sharbats are also popular.
Meals are eaten at a leisurely pace and are sociable occasion. Food like couscous is traditionally eaten with the thumb, forefinger and middle finger of the right hand. Never use more than three fingers or you are displaying greed. Never eat with the left hand, which is considered unclean. Leaving a little on your plate is considered a sign that your host is able to amply provide for your needs.
The atmosphere at the table in a middle-class family may be a bit more elegant. A servant or young family member may offer each guest a bowl of perfumed water for washing their hands before dining.
80%-90% of Algeria is Sahara desert. And they have the biggest sand dunes.
The national day in Algeria is on November 1st. It's also called "Revolution Day".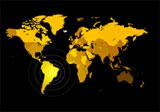 World Heritage Sites
Al Qal ' a of Beni Hammad
Djimila
M ' Zab Valley
Tassili n ' Ajjer
Timgad
Tipasa
Kasbah of Algiers

Botanical Gardens






Zoos
Algiers Zoo
Jijel Zoo
Oran Zoo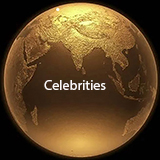 Every celebrity in every category must use their infuening power or their own responsibility to help climate change which is already crossing dangerous propoertions. Not climate change activism but something which is legally ok with the government of their country. World is an integration of all countries. Climate change is an example.
Ferhat Abbas
Political leader

Hadj Abderrahmane
Actor, comedian

Hocine Ait Ahmed
Politician, revolutionary

Mohamed Allalou
Olympic medalist, boxer

Merzak Allouache
Film director, screenwriter

Abdelkader Alloula
Playwright, producer

Malek Alloula
Poet, writer, editor, literary critic

Louis Althusser
Philosopher

Leila Ameddah
Painter, sculptor

Apuleius
Author

Mohammed Arkoun
Author, historian, philosopher, scholar

Abbas Aroua
Physicist, activist

Augustine of Hippo
Theologian

Daniel Auteuil
Actor

Baaziz
Singer, songwriter

Mohamed Bahari
Olympic medalist, boxer

Mohammed Bedjaoui
Diplomat, jurist, ambassador

Ahmed Ben Bella
Soldier, revolutionary, former president

Chadli Bendjedid
Former president

Abdelmalek Benhabyles
Statesman

Amar Benikhlef
Olympic medalist, judoka

Benyoucef Benkhedda
Politician

Salah Benlabed
Architect, academic, novelist, poet

Malek Bennabi
Social, religious philosopher

Boualem Bessaih
Politician, writer

Rabah Bitat
Politician

Biyouna
Actress, dancer, comedian

Yve-Alain Bois
Art historian

Said Boualam
Politician

Mohamed Boudiaf
Independence war leader, former president

Rachid Boudjedra
Poet, novelist, playwright, critic

Hassiba Boulmerka
Olympic medalist, runner

Houari Boumediene
Former president

Abdelaziz Bouteflika
Politician, president (born in Morocco)

Baya Bouzar aka Biyouna
Singer, dancer, actress

Lakhdar Brahimi
Politician

Albert Camus
Writer

Alain Chabat
Actor, director

Bendjedid Chadli
Former president

Mehdi Charef
Film director, screenwriter

Idir aka Hamid Cheriet
Singer, songwriter, musician, record producer

Mohamed Chouikh
Filmmaker

Jacques Derrida
Philosopher

Mohammed Dib
Writer

Ali Dilem
Editorial cartoonist

Abdallah Djaballah
Politician, leader Al-Islah party

Tahar Djaout
Poet, journalist, critic

Assia Djebar
Novelist, translator, filmmaker

Abderrahmane Fares
Lawyer

Mohamed Fellag
Actor, comedian

Mouloud Feraoun
Author, independence war hero

Tony Gatlif
Film director

El Hachemi Guerouabi
Musician, singer

Soraya Haddad
Olympic judoka medal winner

Abderrahmane Hammad
Olympic medalist, track and field

Louisa Hanoune
Founder, leader of PT Worker's Party

Mohamed Harbi
Historian

Dahmane El Harrachi
Singer, composer, songwriter

Cheb Hasni
Musician

Miloud Hmida
Poet, critic, translator

Marlene Jobert
Actress, singer, author

Ali Kafi
Politician

Mohammed Khadda
Painter, sculptor

Yasmina Khafra aka Mohammed Moulessehoul
Author

Khaled
Musician

Mohammed Lakhdar-Hamina
Film director, producer, screenwriter

Tahar Lamri
Writer

Abbassi Madani
Founder, leader of Front Islamic of Salvation (FIS party)

Taoufik Makhloufi
Olympic medalist, runner

Redha Malek
Former prime minister

Cheb Mami
Singer, songwriter

Mouloud Mammeri
Writer, poet, anthropologist, linguist

Souad Massi
Singer, songwriter, musician

Lounes Matoub
Poet, singer, musician

Lounis Ait Menguellet
Singer, poet, musician

Kad Merad
Actor, screenwriter, director, producer

Nouria Merah-Benida
Olympic medalist, runner

Rachid Mimouni
Author, poet

Ahmed Khelifati Mohamed aka Cheb Mami
Singer, songwriter

Noureddine Morceli
Olympic medalist, runner

Mustapha Moussa
Olympic medalist, boxer

Mahfoud Nahnah
Founder, leader of the HMS party

Samira Negrouche
Writer, poet, essayist

Tahar Ouettar
Writer

Ahmed Ouyahia
Politician, former prime minister

Abd al Qadir
Former independence leader

Ahmed Rachedi
Film director, screenwriter

Mohammed Racim
Artist

Jean Richepin
Poet, novelist, dramatist

Cheikha Rimitti
Singer, musician

Said Sadi
Founder, leader of RCD party

Djabir Said-Guerni
Olympic medalist, runner

Ali Saidi-Sief
Olympic medalist, runner

Boualem Sansal
Author

Thelma Schoonmaker
Film editor

Hadj Smaine Mohamed Seghir
Actor, director

Hadj Smaine
Actor, comedian

Hocine Soltani
Olympic medalist, boxer

Azouz Statra
Actor, musician

Rachid Taha
Singer, musician

Takfarinas
Singer, songwriter

Cheb Tarik
Musician

Hamid Tibouchi
Artist

Kateb Yacine
Writer

Zaho
Singer

Moufdi Zakaria
Poet, writer, author of Algerian National Anthem

Mohamed Zaoui
Olympic medalist, boxer

Larbi Zekkal
Actor, musician

Salem Zenia
Writer

Liamine Zeroual
Former president

Mohammed Chaouki Zine
Writer, philosopher