Poulation may change everyday
Want to get copy of all countries ?
We share estimated National population of most of the countries on related country page. But if you want to get copy of the National Population of countries which we have shared on the country page, then donate Rs 1000/- to Developed Nation Network Trust, an NGO which has 80 G and renewal of FCRA is in process. Send us your email id to Sanjay at DevelopedNation.org, so that we can send it by email to you.

For everything, there is first target
Bhau, founder's father gave house & property to him through a Gift Deed and Government Authorities valued it as Rs 1 34 33 000/- and founder's father (Bhau) was asked to pay a stamp duty of Rs 4 03 000/-. Neither founder has that much money nor he aspires to earn money for himself.

He knows that after death, PM, President, Queen, Super rich, Middle class, Below the poverty line or any individual of any nationality, caste, religion neither takes anything with them nor do they know whether their son, wife of son, grandson, wife of grandson or close relatives came to see them before they left earth.

When they leave this world, what remains is Deeds when they were on earth. And it remains for a year or many years ... it depends of what you left behind.
But Bhau demonstrated die empty attitude.

Bhau's indirect message to founder Sanjay Kumud Moreshwar Bapat
Your death was postponed to serve mother earth & share and promote individuals & organisations which help Mother Earth as well as if you can do something which is different than rest of the world. Remember what you will do if is like a drop in this big ocean, it is far bigger because millions of people come, live and go and whatever they do evaporates as soon as they leave earth, so no drops.

So our first target is Rs 13433000/-
Its not responsibility.
It is our way of giving back to earth. Things we can do. Not dreams.

As of now, it is donation from India but when our FCRA gets renewed, we will accept donations USD 20 or equivalent from any country. Of course, the donation amount we will receive will be less because of bank transaction charges if money comes from outside India. But we will donate what we get.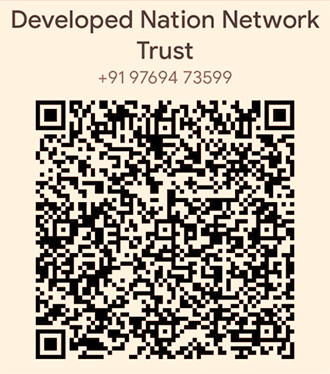 National population of India, Thane
India
1,38,00,04,385 (Year 2020)
So see latest population
1428.6 millions (Year 2023)
Source

Population density is important
Australia has large area but if you calculate the density of population in Australia and India, then density of much higher in India. Ideally, population density should be 10% less or more but the natural situation of Australia prvents people stay in all parts of Australia. Same with countries which has deserts.
Population of Thane
Thane Population
80 70 032
(Old census, current population can be more, treat this as population which gives idea how big Thane district in India is) . At the 2011 Census, Thane was the most populated district in India with 110 60 148 population. However, in 2014 the district was split into two with the creation of a new Palghar district, leaving the reduced Thane district

What is the population of Thane District in 2022 ?
But as per estimate and projection, population of Thane district in 2018 is 1.40 Crore compared to 2011 census figure of 1.11 Crore. Source And we are considering only 1 crore or 10 million and not 1.40 cr or 14 million

Assuming 1 crore or 10 million, Thane district is number 92 including India.
And it is above well known country & SAR brands like UAE, Hungary, Austria, Israel, Switzerland, Hong Kong, Bulgaria, Singapore, Denmark, Finland, Norway, Oman, Ireland, New Zealand, Kuwait, Qatar, Albania, Bahrain, Trinidad & Tobago, Bhutan, Lexembourg, Maldives, Barbados, Bermuda, Monaco (Infact Monaco, which is one of the wealthiest nation in the world & is well known for its Grand Prix race, the population of around 39,242 is even less than the Naupada area where founder lives since birth and Naupada is a small part of Thane.