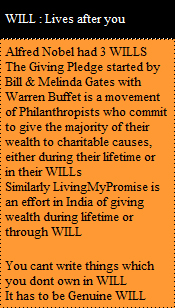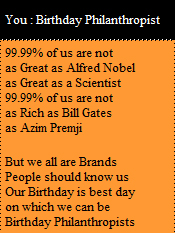 CSRidentity.com and its founder Sanjay Kumud Moreshwar Bapat salutes
Soldiers, Police, Below the poverty line people who live with humanity
Social workers, NGO Founders
Doctors, Hospitals, Hospital staff, Health care workers, Chemists, Medicines
Trees, Forests, Medicinal plants
Rivers , Extinct animals
Homes
Citizens living with pride when they know they have just a few days to live on earth
People working in crematorium
Those who let Ego GO out of their thinking and in their behaviour


Climate war
If within the family there are wars, we are not surprised to see war between countries
But the biggest war that all people in all the countries, irrespective of their nationality, sex, caste, religion, nature, attitude, brilliance are fighting is war with climate & soil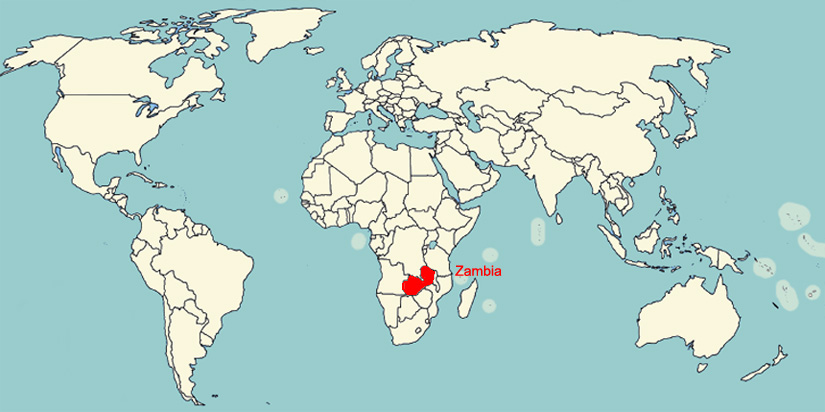 Flag Description
green field with a panel of three vertical bands of red (hoist side), black, and orange below a soaring orange eagle, on the outer edge of the flag; green stands for the country's natural resources and vegetation, red symbolizes the struggle for freedom, black the people of Zambia, and orange the country's mineral wealth; the eagle represents the people's ability to rise above the nation's problems
National anthem

: "National anthem of Zambia"
This country is different : You must know it
The name comes from Zambesi River and means "heart of all."
Zambia has three distinct seasons. It is warm and wet from December to April, cool and dry from May to August.
Iron and copper have been mined in Zambia for over 2000 years. The exports are copper, cobalt , electricity, tobacco, flowers and cotton.
It imports machinery, petroleum products, transportation equipment, fertilizer, electricity, foodstuffs and clothing
Victoria Falls is located on the Zambesi River. This is one of the seven natural wonders of the world.
Nshima is the staple food that is eaten in Zambia. It is made out of ground maize and water.
Zambia
Helplines
999
Zoos
Munda Wanga Zoo - Lusaka
Currency
Zambian Kwacha
ZMW
Languages
Bemba
Nyanja, Tonga , Lozi , Chewa , Nsenga , Tumbuka , Lunda (North Western) ,
Kaonde , Lala , Lamba , English , Luvale , Mambwe , Namwanga , Lenje ,
Bisa , Others
Political Parties

Patriotic Front
Founded : 2001

Movement for Multi-Party Democracy
Founded : July 1990

United Party for National Development
Founded : 1998
Website : http://upnd-zambia.org/

Alliance for Democracy and Development
Founded : 14 May 2010

Forum for Democracy and Development
Founded : 2001

Other parties

People's Convention Independence Party (PCIP)

National Alliance Party (NAP)

National Restoration Party
Founded : March 2010
Website : http://www.newzambia.org/

Heritage Party
Founded : 2001

United National Independence Party
Founded : October 1959

United Liberal Party
Founded : July 2006

Zambia Republican Party
Founded : February 2001

Zambians for Empowerment and Development
Founded : June 2009

Alliance For a Better Zambia

Green Party of Zambia (Greens)

Poor People's party

Common Cause for Democracy


Rivers

Atlantic Ocean
Capoche River
Chambeshi River
Chongwe River
Congo River
Cuando River
Dongwe River
Indian Ocean
Kabompo River
Kafue River
Kalambo River
Kalomo River
Kalungwishi River
Lake Rukwa
Lake Tanganyika
Lalafuta River
Luanginga River
Luangwa River
Luangwa River
Luapula River
Luena River
Luete River
Lufubu River
Lufupa River
Lui River
Luia River
Lukasashi River
Lukuga River
Lukulu River
Lumbe River
Lumi River
Lundazi River
Lunga River
Lungwebungu River
Lunsemfwa River
Luombwa River
Luongo River
Lupande River
Luswishi River
Luvua River
Lwela River
Lwombe River
Machili River
Maninga River
Mbereshi River
Momba River
Mulungushi River
Musondweji River
Mwafwe River
Njoko River
Saisi River
Sakeji River
West Lunga River
Zambezi River
Celebrities
Yunus Badat cricketer
Rupiah Bwezani Banda former president
Denise Scott Brown architect, planner
Lukwesa Burak news presenter, interviewer
Felix Bwalya boxer
Hastings Bwalya boxer
Ellis Chibuye boxer
Frederick Jacob Titus Chiluba former president
Cassius Chiyanika boxer
Mainza Mathias Chona politician, diplomat
Robert Earnshaw footballer
John Edmond singer
Philippe-Henri "Phil" Edmonds cricketer
Stanley "Stan" Fischer economist
George Musarurwa Gregan rugby player
Tawny Gray sculptor
Sir Evelyn Dennison Hone last governor of Northern Rhodesia
Dafydd Rhys James rugby player
Victoria "Vicky" Mary Jones author
Victor Kachaka musician
Reuben Chitandika Kamanga politician
Simon Mwansa Kapwepwe poltician
Kenneth David Kaunda first president
Enoch Kavindele politician
Kennedy Kenyanta boxer
Cornelius Petrus Johannes "Corne" Krige rugby player
George Kunda politician
Robert John "Mutt" Lange record producer, songwriter
Chilu Lemba radio, television presenter
Alice Lenshina religious leader
Lewanika king of Barotseland
Daniel Muchiwa Lisulo former prime minister
Precious Makina boxer
Mamochisane Makololo queen
Mwesa Isaiah Mapoma ethnomusicologist
Malimba Masheke former prime minister
Samuel Matete track and field athlete
Godfrey Miyanda politician, military leader
Dambisa Moyo economist, author
Leo "K'millian" Moyo musician
Mpezeni warrior king of Ngoni group
Elijah Haatuakali Kaiba Mudenda former prime minister
Nevers Mumba politician
Nalumino Mundia former prime minister, ambassador
Kebby Sililo Kambu Musokotwane former prime minister
M continued
Lucky Mutale boxer
Obed Mutanya runner
Davis Mwale boxer
Keith Mwale Olympic medalist, boxer
Lottie Mwale boxer
Tasila Mwale singer, songwriter
Levy Patrick Mwanawasa former president
Lupando Mwape politician
Racheal Nachula sprinter
Paul Ngozi musician
Fackson Nkandu long-distance runner
Alick Nkhata musician, broadcaster
Baldwin Nkumbula politician
Harry Mwaanga Nkumbula nationalist leader
Nyumbu Mbunda chief
Julia Rose actress
Rozalla dancer
Michael Chilufya Sata president
Guy Scott politician
Sebetwane Basotho chief
Sekeletu Makololo king
Amon Simutowe chess grandmaster
Hammerskjoeld Simwinga environmentalist
Binwell Sinyangwe novelist
Wilbur Addison Smith novelist
Henry Tayali artist
Christon Tembo politician, army commander
Lazarus Tembo singer
Ahmad Thomson lawyer, writer
Tonny Wamulwa long-distance runner
Sir Raphael "Roy" Welensky former prime minister
Jeffrey "Jeff" Whitley footballer
Andrew Ballad Mutale Zulu singer, songwriter, economist
Maiko Zulu human rights activist, musician