Interesting facts






World Heritage Sites
Baroque Churches of the Philippines
Tubbataha Reefs Natural Park
Rice Terraces of the Philippine Cordilleras
Historic City of Vigan
Puerto-Princesa Subterranean River National Park
Mount Hamiguitan Range Wildlife Sanctuary

Tourism spots, locations





Botanical Gardens
Center for Tropical Conservation Studies (CENTROP) arboretum
Makiling Botanical Gardens
Manila Zoological and Botanical Garden
Northwestern University Ecotourism Park & Botanic Gardens
Pintô Arboretum
University of the Philippines Arboretum






Zoos
Albay Park and Wildlife - Legazpi, Albay
Animal Island (zoo) - Binakayan, Kawit, Cavite
Animal Wonderland - Star City, Pasay
Ark Avilon Zoo - Frontera Verde, Ortigas Avenue, Pasig
Ave Maria Sanctuary and Park - Carcar, Cebu
Avilon Zoo - Rodriguez, Rizal
Baluarte Zoo - Vigan, Ilocos Sur
Birds International - Quezon City
Botolan Wildlife Farm - San Juan, Botolan, Zambales
Calauit Safari Park - Calauit Island, Palawan
Cavite City Zoological and Botanical Park - Sampaguita Road, Seabreeze Subdivision, Santa Cruz, Cavite City, Cavite
Cebu City Zoo and Conservation Zoo - Calunasan, Cebu City, Cebu
Corregidor Aviary and Theme Park - Corregidor Island, Cavite
Crocolandia Foundation - Biasong, Talisay, Cebu
D'Family Park Mini-Zoo - Talamban, Cebu City, Cebu
Davao Crocodile Park - Diversion Highway, Ma-a, Davao City
Eden Nature Park and Resort - Toril, Davao City
Father Tropa's Spaceship 2000 Zoo - Zamboanguita, Negros Oriental
Laguna Wildlife Park and Rescue Center - La Vista Pansol Complex, Pansol, Calamba, Laguna
Lombija Wildlife Park and Heritage Resort - Napandong, Nueva Valencia, Guimaras
Lungsod Kalikasan - Quezon City
Maasin Zoo - Maasin, Southern Leyte
Malabon Zoo and Aquarium - Governor Pascual Street, Potrero, Malabon
Malagos Garden Resort
Manila Orchidarium and Butterfly Pavilion - Rizal Park, Manila
Manila Zoological and Botanical Garden - M. Adriatico Street, Malate, Manila
Mari-it Wildlife Conservation Park - Lambunao, Iloilo
Maze Park and Resort Mini-Zoo - Mimbalot Buru-un, Iligan, Lanao del Norte
Negros Forests & Ecological Foundation - South Capitol Road, Bacolod, Negros Occidental
Ninoy Aquino Parks & Wildlife Center - Diliman, Quezon City
Palawan Butterfly Garden - Santa Monica, Puerto Princesa, Palawan
Palawan Wildlife Rescue and Conservation Center - Irawan, Puerto Princesa, Palawan
Paradise Reptile Zoo - Puerto Galera, Oriental Mindoro
ParadiZoo - Mendez, Cavite
Pasig Rainforest Park
Philippine Eagle Center - Malagos, Davao City
Philippine Tarsier and Wildlife Sanctuary - Corella, Bohol
RACSO'S Woodland Mini-Hotel and Wildlife Resort - Rizal-Tuguisan, Guimbal, Iloilo
Residence Inn Mini-Zoo - Barrio Neogan, Tagaytay, Cavite
Sagbayan Peak Tarsier Sanctuary and Butterfly Dome - Sagbayan, Bohol
San Fernando Mini-Zoo and Butterfly Sanctuary - San Fernando, La Union
Silangang Nayon Mini-Zoo - Pagbilao, Quezon
Silliman University Center for Tropical Conservation Studies (also known as the A.Y. Reyes Zoological and Botanical Garden) - Ipil Street, Daro, Dumaguete
Silliman University Marine Laboratory - Bantayan, Dumaguete
WIN Rescue Center - Subic Bay Freeport Zone, Zambales
Zoo Paradise of the World - Zamboanguita, Negros Oriental
Zoobic Safari - Subic, Zambales
Zoocobia Fun Zoo - Clark Freeport Zone, Angeles, Pampanga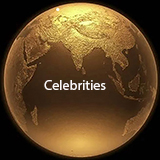 Every celebrity in every category must use their infuening power or their own responsibility to help climate change which is already crossing dangerous propoertions. Not climate change activism but something which is legally ok with the government of their country. World is an integration of all countries. Climate change is an example.
Gemino Abad poet
Pacita Abad painter
Elfren Abueg writer, editor, author, novelist, professor, anthologist
Jose V. Abueva educator, author
Napoleon Abueva artist, sculptor
Nereus Acosta politician, academician, political scientist
Mamintal M. Adiong, Sr. politician
Gregorio Aglipay first Filipino Supreme Bishop of Philippine Independent Church
Emilio Aguinaldo first president, independence leader
Consolacion Alaras professor
Larry Alcala cartoonist, illustrator
Fernando Amorsolo painter
Edgardo Angara politician
Benigno Aquino, Jr. politician
Benigno Aquino III president
Corazon Aquino former president
Kris Aquino host, actress, writer, comedian
Francisco Arcellana writer, poet, essayist, journalist, teacher
Juan M. Arellano architect
Gloria Macapagal Arroyo former president
Mikey Arroyo actor, politician
Nora Aunor actress, singer
Peter Bacho writer, teacher
Jeremy Castro Baguyos musician, researcher
Rommel Banlaoi political scientist
Julian A. Banzon chemist
Adelina Barrion entomologist, geneticist
Cesar Basa pilot, WWII hero
Christian Bautista singer, actor
Herbert Bautista actor, politician
Terence Baylon actor
Miguel Bernad Jesuit priest, academic, author, journalist, editor
Nida Blanca actress
Lino Brocka director
Maria Cabase singer, songwriter, musician
Florencio Campomanes political scientist, chess player
Paulo C. Campos physician, educator, scientist
Clarita Carlos political analyst, academician
Eduardo Castrillo sculptor
Josefino Cenizal composer, music director, actor
Olivia Cenizal actress
Roberto Chabet artist
Arlene J. Chai author
Chichay comedian
Kim Chiu actress, singer
Cristeta Comerford chef
Manuel Conde actor, film director, producer
Christopher DeLeon actor, politician
Mike DeLeon director, cinematographer, scriptwriter, producer
Nina Dolino actress
Dolphy comedian, actor
Francisco Domagoso (Isko Moreno) actor, politician
Paul Dumol playwright, educator
E. R. Ejercito actor, politician
Josefa Llanes Escoda women's rights advocate, founder Girl Scouts of the Philippines
Mart Escudero actor
Pedro B. Escuro geneticist
Jesus Estanislao politician
Jinggoy Estrada politician
Joseph Estrada former president
Raymundo Favila mathematician
Jim Fernandez comic book artist
Rudy Fernandez actor, producer
Daniel Fernando politician
Juan Flavier politician
Alexander Flor academic
Botong Francisco muralist
Carlos P. Garcia former president
Marco Polo Garcia politician
Enrique Gil actor, dancer, director
Cristina Gonzales politician
Neptali A. Gonzales, Sr. politician
Pedro Guevara soldier, lawyer, writer, politician
Matteo Guidicelli actor, singer
Francisco Guilledo (Pancho Villa) boxer
Roxanne Guinoo actress
Chin Chin Gutierrez actress, environmentalist
Jessica Hagedorn playwright, writer, poet, multimedia performance artist
Felix Resurreccion Hidalgo artist
Francis Jardeleza lawyer, professor
Nick Joaquin writer, historian, journalist
Angelica Jones singer, actress
Francisco Sionil Jose writer
Jose T. Joya artist
Epifanio (E.) San Juan, Jr. literary academic, cultural reviewer, activist, writer, essayist, poet
Jose O. Juliano scientist
Amando Kapauan chemist, researcher
Ang Kiukok painter
Manuel Mercado Lapid (Lito Lapid) politician
Jose P. Laurel former president
Sotero Laurel politician, educator
Marvic Leonen educator
Anita Linda actress
Leandro Locsin architect, artist, interior designer
Carlos Loyzaga basketball player, coach
Diosdado Macapagal former president
Gloria Macapagal-Arroyo former president
Lisa Macuja-Elizalde ballerina
Shaina Magdayao actress, dancer, singer
Alex Magno political scientist
J.B. Magsaysay actor
Ramon Magsaysay former president
Rosario Manalo political scientist, educator
Vicente Manansala cubist painter, illustrator
Jose Ricardo L. Manapat activist, researcher, educator, author
Ferdinand Marcos former president
Joey Marquez actor, politician
Brillante Mendoza film director
Lani Mercado politician
Felipe B. Miranda political scientist
Cesar Montano actor, film director
Vina Morales singer, actress
Alma Moreno actress, politician
Juan Nakpil architect
Josie Natori fashion designer
Diether Ocampo actor
Onib Olmedo painter
Sergio Osmena former president
Manny Pacquiao boxer, politician
Robin Padilla actor, film producer, director, writer, martial artist
Rommel Padilla actor
Augusto Valdez Pangan, Sr. (Chiquito) actor
Pierre F. Patricio painter
Charice Pempengco singer
Lou Diamond Phillips actor
Alan Pineda record producer
Arnel Pineda singer, songwriter
Fernando Poe, Jr. actor
Manuel L. Quezon former president, activist
Elpidio Quirino former president
Atang de la Rama singer, actress
Fidel V. Ramos former president
Inigo Ed Regalado poet, journalist, novelist
Bong Revilla politician
Ramon Revilla, Sr. actor, politician
Nicanor Reyes, Sr. founder, former president of Far Eastern University
Soledad Reyes literary and art critic, author, anthologist, professor, researcher, essayist
Manilyn Reynes actress, singer
Jose Rizal polymath, patriot, advocate
Jose N. Rodriguez leprologist, researcher
Rosa Rosal actress
Anacleto del Rosario chemist
Manuel Roxas former president
Lea Salonga-Chien singer, actress
Hal Santiago illustrator
Miriam Defensor Santiago lawyer, judge
Alfredo Santos chemist
Alfred M. Santos chief staff armed forces
Epifanio de los Santos historian, literary critic, artist, patriot
Vilma Santos politician
Carlos A. Santos-Viola architect
Jay-R Siaboc actor, singer
Larry Silva actor, comedian
Cal Sobrepena illustrator
Tito Sotta actor, musician, television personality, politician
Romeo Villalva Tabuena painter, printmaker
Guillermo Tolentino sculptor
Simeon Toribio Olympic medalist, high jumper
Lucy Torres actress, television host
Nicole Uysiuseng actress
Alfred Vargas actor
Mansueto Velasco Olympic medalist, boxer
Roel Velasco Olympic medalist, boxer
Lou Veloso actor, comedian, director
Jose Garcia Villa poet, critic, lecturer
Jesus A. Villamor pilot
Miguel White Olympic medalist, hurdler
Victor Wood singer, actor
Teofilo Yldefonso Olympic medalist, swimmer
Anjo Yllana actor, comedian, television host
Jose Yulo politician, jurist
Amando Yuzon academic, journalist, writer
Gregorio Y. Zara physicist