Interesting facts






World Heritage Sites

Tourism spots, locations





Botanical Gardens
Bayan Botanical Garden, Bayan Palace





Zoos
Kuwait Zoo - Kuwait City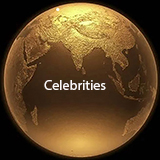 Every celebrity in every category must use their infuening power or their own responsibility to help climate change which is already crossing dangerous propoertions. Not climate change activism but something which is legally ok with the government of their country. World is an integration of all countries. Climate change is an example.
Yusuf Adees musician
Abdul-Razzak Al-Adwani government minister
Ahmad Meshari Al-Adwani poet, teacher
Ahmad Ajab football player
Dr. Saleh Al-Ajar astronomer
Abdullah al-Ajmi Guantanamo detainee
Ahmad Ali musician
Alaa Hussein Ali former head of state of the Republic of Kuwait
Khalifa Alqattar artist
Yousuf Saleh Alyan publisher, editor
Abdulaziz Al-Anberi football player
Fouzi Khalid Abdullah Al Awda Guantanamo detainee
Saad Madhi Saad Howash Al Azmi Guantanamo detainee
Fayez Bandar football player
Thruaya Al-Baqsami artist
Kazem Behbehani immunologist, professor
Essra Al-Bloushi fashion designer
Abdullah Al-Buloushi football player
Faisal Al-Dakhil football player
Fehaid Al-Deehani Olympic medalist, target shooter
Fahid Al-Dihani athlete
Mojeb al-Dousari artist
Mishary El-Efasy Islamic educator
Mohammed Ghareeb tennis player
Wael Sulaiman Al-Habashi football player
Abdulqader Al Hadhood musician
Amani Al-Haji musician
Messaed Al Hammad astronomer
Zaid Al-Harb poet
Jasem Mohammed Ibrahim Al Huwaidi football player
Mohammed Ibrahem football player
Fathi Kamel football player
Jassem Al-Kharafi speaker of National Assembly
Ibtihal Al-Khatib academic, journalist, advocate
Ibrahim Khraibut politician
Nawal El Kuwaitia singer, songwriter
Khaled Al-Mathkour Islamic educator
Nasser Mohammed former prime minister
Jamal Mubarak football player
Mussouma al-Mubarak politician
Ibrahim Al-Mudhaf merchant, politician
Nawaf Al Mutairi football player
Bader Almed Al-Mutawa football player
Bader Al-Nashi former secretary general of Hadas
Ajeel Al-Nashmi Islamic educator
Danah Al-Nasrallah athlete
Musaed Neda football player
Abu Obeida Tawari al-Obeidi Kuwait member of al-Qaeda
Fahad Al Rashidi football player
Mahmoud Ghadban Al-Razouki military general
Zed Al Refai mountain climber, explorer
Abdallah Al Rowaished singer
Ahmed al-Rubei politician, journalist, professor
Abdullah III Al-Salim Al-Sabah former emir
Ahmad Al-Jaber Al-Sabah former sheikh
Jaber Al-Ahmad Al-Jaber Al Sabah former emir
Nasser Al-Mohammed Al-Ahmad Al Sabah former prime minister
Nawaf Al-Ahmad Al-Jaber Al Sabah government minister
Saad Al-Abdullah Al-Salim Al-Sabah former emir
Sabah al-Ahmad al Sabah former prime minister, former emir
Salem Al-Ali A-Sabah chief of the national guard
Salem Sabah Al-Salem Al-Sabah royal family member
Salim Al-Mubarak Al-Sabah former sheikh
Ahmed Al-Sadoun former speaker of National Assembly
Yousef Al-Saleh athlete
Ema Shah singer, composer, pianist, guitarist
Fawzi Al Shammari athlete
Nohair Al-Shammari football player
Bashar Al Shatty musician
Shemayel singer
Ibrahim Al-Soula musician
Tareq Al-Suwaidan author, speaker
Ahmed Al-Tarabilsi football player
Al Nasheed Al-Watani poet
Jasem Yacob football player
Rania Al-Yassin queen of Jordan
Adel al Zamel Guantanamo detainee
Ali Al-Zinkawi hammer thrower