Botanical gardens are shared on country index page.
So you have to visit each country to know its Botanical Garden.

If you want to know Botanical Gardens in other countries, donate Rs 1000/- to Developed Nation Network Trust, an NGO which has 80 G and renewal of FCRA is in process.
We mention botanical gardens and they may not be national botanical gardens but substantially bigger in size or have unusual plants.
Send us your email id to Sanjay at DevelopedNation.org, so that we can send it by email to you.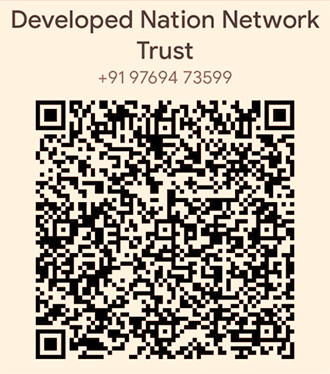 For everything, there is first target
Bhau, founder's father gave house & property to him through a Gift Deed and Government Authorities valued it as Rs 1 34 33 000/- and founder's father (Bhau) was asked to pay a stamp duty of Rs 4 03 000/-.
Neither founder has that much money nor he aspires to earn money for himself.
He knows that after death, PM, President, Queen, Super rich, Middle class, Below the poverty line or any individual of any nationality, caste, religion neither takes anything with them nor do they know whether their son, wife of son, grandson, wife of grandson or close relatives came to see them before they left earth.

When they leave this world, what remains is
Deeds when they were on earth.
And it remains for a year or many years ...
it depends of what you left behind.
But Bhau demonstrated die empty attitude.

Bhau's indirect message to founder Sanjay Kumud Moreshwar Bapat
Your death was postponed to serve mother earth & share and promote individuals & organisations which help Mother Earth as well as if you can do something which is different than rest of the world.
Remember what you will do is like a drop in this big ocean.

So our first target is Rs 13433000/-
Its not at all a legal responsibility.
Founder feels his death is postponed not to make money but to help others across the world with Information, Knowledge, Branding identity.
It is our way of giving back to earth.
Things we can do. Not dreams.

As of now, it is donation from and to within India but when our FCRA gets renewed, we will accept from any country towards India. We may partner with entities in different countries, so that you can directly donate to them.
Of course, in case of India, the donation amount we will receive will be less because of bank transaction charges if money comes from outside India. So we will donate what we get in our account.