Interesting facts


The name Bangladesh means "Country of Bengal" in the official Bengali language.

Bangladesh has one of the largest coastal mangrove forests in the world.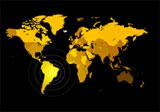 World Heritage Sites
Historic Mosque City of Bagerhat
Ruins of the Buddhist Vihara at Paharpur
The Sundarbans

Tourism spots, locations





Botanical Gardens
National Botanical Garden of Bangladesh, Mirpur, Dhaka
Baldha Garden. Wari, Dhaka
Botanical Garden and Eco-Park, Sitakunda, Chittagong






Zoos
Bangabandhu Sheikh Mujib Safari Park, Gazipur
Bangladesh National Zoo - Dhaka
Chittagong Zoo
Comilla Zoo
Dhaka Zoo
Dulhazra Safari Park
Gazipur Borendra Park
Khulna Zoo
Nijhum Dhip Park
Rajshahi Zoo
Rangpur Zoo
Shaheed A.H.M Qamaruzzaman Central Park and Zoo - Rajshahi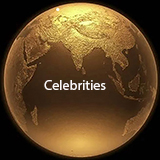 Every celebrity in every category must use their infuening power or their own responsibility to help climate change which is already crossing dangerous propoertions. Not climate change activism but something which is legally ok with the government of their country. World is an integration of all countries. Climate change is an example.
Fazle Hasan Abed
Social worker

Zainul Abedin
Painter

Khondaker Mostaq Ahmad
Former president

Tajuddin Ahmad
Statesman, former prime minister

A. F. Salahuddin Ahmed
Historian

Humayun Ahmed
Writer, filmmaker

Moudud Ahmed
Former prime minister

Muzaffar Ahmed
Economist, professor

Shahabuddin Ahmed
Former president, former chief justice

Tajuddin Ahmed
Statesman, former prime minister

Abdullah-Al-Muti
Scientist

Maqsudul Alam
Scientist, professor

Shahidul Alam
Photographer

Alaol
Poet

Khan Jahan Ali
Muslim Saint

Monica Ali
Writer

Muhammad Mansur Ali
Founding leader, former prime minister

Syed Modasser Ali
Pioneer in ophthalmology

Mahfuz Anam
Editor

Tahmima Anam
Writer, novelist

Mohammad Ashraful
Cricketer

Sheikh Aslam
Football player

Atisha Buddhist
Teacher

Abdus Samad Azad
Diplomat, former foreign minister

Rafiq Azad
Poet

Ghulam Azam
Political leader

Gaura Kisora dasa Babaji
Hindu Saint

Ayub Bachchu
Musician

Habibul Bashar
Cricketer

Maulana Abdul Hamid Bhashani
Political leader

Reefat Bin-Sattar
Chess player

Bobita
Actress

Anwar Choudhury
Diplomat

Munier Choudhury
Educationist, playwright, critic

Salah Choudhury
Editor

Aminul Islam Chowdhury
Politician

A.Q.M. Badruddoza Chowdhury
Former president

Matia Chowdhury
Politician

Mukhlesur Rahman Chowdhury
Advisor

Brojen Das
Swimmer who crossed the English channel four times

Sumita Devi
Actress

Akhteruzzaman Elias
Novelist, writer

Hussain Muhammad Ershad
Former president

Humayun Faridi
Actor

Shah M. Faruque
Microbiologist

Abul Fateh
Diplomat, statesman

Mirza Ghulam Hafiz
Statesman, politician, philanthropist

Rani Hamid
Chess player

Nasreen Pervin Haq
Women's rights activist

Saleemul Haq
Scientist

Sikdar Aminul Haq
Poet, author

Waheedul Haq
Journalist, writer

Shakib Al Hasan
Cricketer

Mainul Hosein
Editor

Kamal Hossain
Politician, statesman, lawyer

Khandkar Manwar Hossain
Statistician

Altaf Husain
Journalist

Roquia Sakhawat Hussain
Writer, social worker

Abul Hussam
Chemistry professor

Tamim Iqbal
Cricketer

Jamal Nazrul Islam
Mathematical physicist, cosmologist
|
Syed Nazrul Islam
Former acting president

Syed Jahangir
Artist

Jasimuddin
Poet, songwriter

Zillur Rahman John
Mime

Abdul Jolil
Politician

Shahriyar Kabir
Author, journalist

Panna Kaiser
Author, novelist

Shahidullah Kaiser
Novelist, writer

A H M Kamruzzaman
National leader of Bangladesh liberation war

Sayeed Hassan Kanan
Football player

Mohammad Ataul Karim
Scientist

Sardar Fazlul Karim
Scholar, academic, essayist, philosopher

Akbar Ali Khan
Economist, educationist

Azam Khan
Singer

Fazlur Khan
Structural engineer

Irene Khan
Human rights activist

Morshed Khan
Former foreign minister

Muhammad Siddiq Khan
Librarian, pioneer in library science

Shakib Khan
Actor

Runa Laila
Singer

Lalon
Poet

Zobera Rahman Linu
Table tennis player

Anandamayi Ma Hindu
Teacher, guru

Manna
Actor

Tareque Masud
Film director

Tanvir Mokammel
Film director

A. H. M. Moniruzzaman
Diplomat

Mashrafe Mortaza
Cricketer

Anu Muhammad
Economist, political activist

Niaz Murshed
Chess player

Mohammad Mushfiqur
Cricketer

Ron Mustafaa
Actor

Shahabuddin Nagari
Poet, writer, singer

M. A. Naser
Engineer

Asaduzzaman Noor
Actor, politician, activist

M.A.G. Osmani
Commander-in-chief Bangladesh Forces

Ayub Quadri
Bureaucrat

Iqbal Quadir
Entrepreneur

Mohammad Rafique
Cricketer

Atiur Rahman
Economist

Khan Ataur Rahman
Actor, director, producer, composer, singer

Matiur Rahman
Journalist

Shah Azizur Rahman
Former prime minister

Shamsur Rahman
Poet, columnist, journalist

Sheikh Mujibur Rahman
Father of the Bangladesh nation, former president, former prime minister

Tarique Rahman
Politician

Ziaur Rahman
Army officer, former president, former prime minister

Shahnaz Rahmatullah
Singer

Zahir Raihan
Novelist, writer, filmmaker

Abdullah Al Rakib
Chess player

Bibi Russell
Fashion designer

Syed Rumman Bin Wali Sabbir
Football player

Kazi Salahuddin
Football player

Arunabh Sarkar
Poet

Suchitra Sen
Actress

Rudra Mohammad Shahidullah
Poet

Kamal Uddin Siddiqui
Economist, social scientist

Rehman Sobhan
Economist, intellectual

Ahmed Sofa
Writer

S.M. Sultan
Painter

Sheikh Hasina Wazed
Prime minister

Sabin Yasmin
Singer

Muhammad Yunus
Economist

Mahbub Jamal Zahedi
Journalist