Interesting facts
The name Austria derives from a Germanic word 'austro', meaning 'east'
The Austrian flag is one of the oldest national flags in the world
The sewing machine was invented by Josef Madersperger, an Austrian
Approximately one quarter of the population of Austria lives in Vienna

Vienna has the oldest zoo in the world, founded in 1752

Austria is known for its mountain railways and trains such as the Giselabahn

Ferdinand Porsche, who is the founder of the German sports car company 'Porsche', was fromAustria

Arnold Schwarzenegger, former Hollywood actor, grew up in Austria

62% of Austria is covered by the Austrian Alps

The first postcards used were in Austria.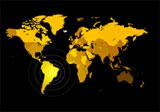 World Heritage Sites
Historic Centre of the City of Salzburg
Palace and Gardens of Schvnbrunn
Hallstatt-Dachstein / Salzkammergut Cultural Landscape
Semmering Railway
City of Graz Historic Centre and Schloss Eggenberg
Wachau Cultural Landscape
Historic Centre of Vienna
Fertv / Neusiedlersee Cultural Landscape
Ancient and Primeval Beech Forests of the Carpathians and Other Regions of Europe
Prehistoric Pile Dwellings around the Alps


Botanical Gardens
Patscherkofel Alpine Garden – University of Innsbruck
Innsbruck University Botanic Garden
Linz Botanic Garden – Linz
Botanical Garden of the University of Vienna

Zoos
Alpenzoo Innsbruck - Innsbruck
Haus des Meeres - Vienna
Salzburg Zoo (Tiergarten Hellbrunn) - Salzburg
Schloss Herberstein Zoo and Nature Park - Schloss Herberstein, Styria
Schmiding Zoo - Krenglbach near Wels
Tiergarten Schönbrunn - Vienna
Tiergarten Walding - Walding, Upper Austria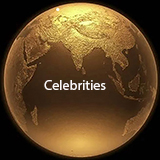 Every celebrity in every category must use their infuening power or their own responsibility to help climate change which is already crossing dangerous propoertions. Not climate change activism but something which is legally ok with the government of their country. World is an integration of all countries. Climate change is an example.
Marie Antoinette
Queen of france

Ingeborg Bachmann
Author, poet

Ludwig van Beethoven
Composer

Johannes Brahms
Composer

Anton Bruckner
Composer

Archduke Charles of Austria
Military commander

Elisabeth of Austria ("Sisi")
Duchess, empress

Falco (Johann Holzl)
Singer

Sigmund Freud
Father of modern psychoanalysis

Johann Wolfgang von Goethe
Poet, lyricist

Eduard Haas III
Founder pez candy

Peter Handke
Author

Joseph Haydn
Composer

Friedensreich Hundertwasser
Painter, architect

Francis Joseph
Emperor of austria

Gerlinde Kaltenbrunner mountaineer
First woman to officially reach all fourteen eight-thousanders without the use of supplementary oxygen

Gustav Klimt
Painter, illustrator

Hedy Lamarr
Actress

Niki Lauda
Race car driver

Ernst Mach
Physicist, philosopher

Gustav Mahler
Composer

Klemens von Metternich
Statesman

Leopold Mozart
Composer, violinist

Wolfgang Amadeus Mozart
Composer

Otto Preminger
Movie director

Joseph Pulitzer
Publisher

Egon Schiele
Painter

Franz Schubert
Composer

Arnold Schwarzenegger
Actor, former governor of California, USA

Johann Strauss (the elder)
Composer

Johann Strauss (the younger)
Composer

Bertha von Suttner
Author, nobel prize winner

Daniel Swarovski
Founder swarovski crystal

the Trapp Family
Sound of music fame

Kurt Waldheim
Former secretary general united nations, former president of austria

Oskar Werner
Actor

Ludwig Wittgenstein
Philosopher

Paul Wittgenstein
Pianist, arranger