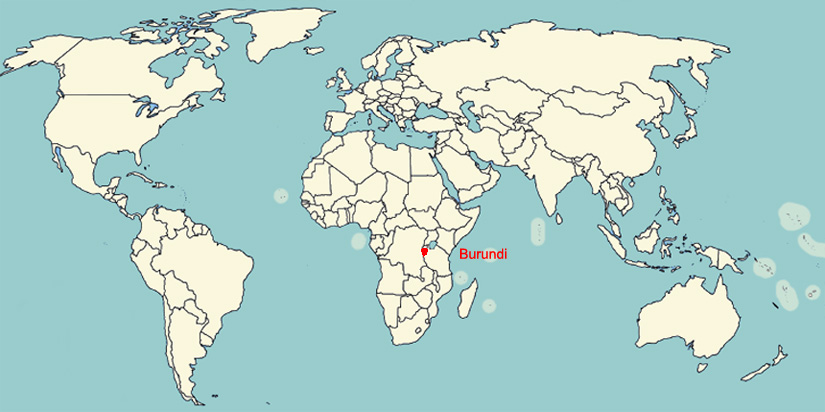 Flag Description
divided by a white diagonal cross into red panels (top and bottom) and green panels (hoist side and fly side) with a white disk superimposed at the center bearing three red six-pointed stars outlined in green arranged in a triangular design (one star above, two stars below); green symbolizes hope and optimism, white purity and peace, and red the blood shed in the struggle for independence; the three stars in the disk represent the three major ethnic groups: Hutu, Twa, Tutsi, as well as the three elements in the national motto: unity, work, progress
This country is different : You must know it
Lake Tanganyika is the world's longest freshwater lake, the second-deepest and the second-largest in volume.
Burundi is largely poor and underdeveloped but Burundi participated for the first time in the 1996 Olympic Games and won a gold medal in the 5000m race.
Suffers from severe malnutrition
Due to overpopulation, unemployment and extreme poverty, the country is heavily affected by sex trafficking and forced child labor.
Gustave, the man-eating crocodile is believed to be the biggest crocodile in the world (over 18 feet and 2,000 pounds). He lives in the Ruzizi River and the northern shores of Lake Tanganyika and is believed to have killed more than 300 people.