Interesting facts





World Heritage Sites
Lakes of Ounianga
Ennedi Massif : Natural and Cultural Landscape


Tourism spots, locations





Botanical Gardens






Zoos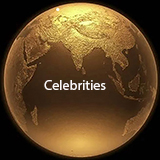 Every celebrity in every category must use their infuening power or their own responsibility to help climate change which is already crossing dangerous propoertions. Not climate change activism but something which is legally ok with the government of their country. World is an integration of all countries. Climate change is an example.
Youssouf Saleh Abbas former prime minister
Mohammed Nour Abdelkerim rebel leader
Djibrine Abdoul diplomat
Mahamat Ali Adoum politician, ambassador
Acyl Ahmat Agbas politician
Sitamadji Allarassem footballer
Mahatat Saleh Annadif diplomat
Mohamed Baghlani leader of Volcan army
Antoine Bangui politician, author
Jean Alingue Bawoyeu former prime minister
Mahamoud Adam Bechir ambassador
Mohamed Bechir-Sow politician
Nehemie Benoudjita journalist
Outel Bono doctor, politician
Lol Mahamat Choua politician, former president
Issa Serge Coelo film director
Dunama Dabbalemi former emperor
Djimrangar Dadnadji politician, prime minister
Idriss Deby politician, president
Hassan Djamous head of Chadian National armed forces
Youssouf Djaoro actor
Yaya Dillo Djerou politician
Koibla Djimasta politician, former prime minister
Delphine Djiraibe lawyer
Negue Djogo head of Chadian armed forces
Jacques Doumro Chadian general
Loum N. Neloumsei Elise politician
Moussa Faki former prime minister
Pierre Toura Gaba politician, diplomat
Louis Gidrol musician
Arabi El Goni politician
Hissene Habre former president
Mahamat Saleh Haroun film director
Mahamat Idriss high jumper
Djibrine Kerallah politician, diplomat
Oueddei Kichidemi former tribal leader of Toubou Teda
Alphonse Kotiga military officer, politician
Ahmed Koulamallah politician
Delwa Kassire Koumakoye politician, former prime minister
Laotegguelnodji Koumtog politician, diplomat
Marie-Christine Koundja writer, diplomat, ambassador
Koulsy Lamko playwright, poet, novelist
Gabriel Lisette politician
Abdelwahid Aboud Mackaye rebel insurgent leader
Felix Malloum politician, former president
Matthias N'Garteri Mayadi archbishop
Idriss Miskine politician, diplomat
Jacqueline Moudeina lawyer, human rights activist
Fidele Moungar doctor, politician
Abou Moussa politician
Baba Moustapha playwright
Kaltouma Nadjina sprinter
Ndakom Valerie Ndeidoum footballer
Hinikissia Albertine Ndikert track and field
Japhet N'Doram footballer
Paul Ngadjadoum high jumper
Maurice Ngangtan politician, diplomat
Mahamat Nouri politician
Othman I former emperor
Othman II former emperor
Othman III former emperor
Nassour Guelendouksia Ouaido politician, former prime minister
Goukouni Oueddei former president
Acheikh ibn Oumar politician, military leader
Quatre Sou Quatre politician
Aboubakar Abdel Rahmane warlord
Gontchome Sahoulba politician
Ibni Oumar Mahamat Saleh politician
Moumi Sebergue track and field athlete
Joseph Brahim Seid writer, politician
Ahmed Senoussi high jumper
Abba Siddick politician, revolutionary
Ahmat Hassaballah Soubiane politician, diplomat,
Daoud Soumain Chadian chief of army staff
Ahmat Taboye literary critic
Youssouf Togoimi politician
Nabatingue Toko footballer
Francois Tombalbaye teacher, trade union activist, former president
Nagoum Yamassoum politician, former prime minister
Pascal Yoadimnadji former prime minister, lawyer
Joseph Yodoyman former prime, politician, civil servant
Ngarlejy Yorongar politician