Interesting facts






World Heritage Sites
Mount Nimba Strict Nature Reserve
Tao National Park
Comoi National Park
Historic Town of Grand-Bassam


Tourism spots, locations





Botanical Gardens

Zoos
Abidjan Zoo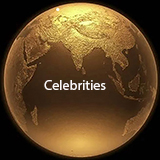 Every celebrity in every category must use their infuening power or their own responsibility to help climate change which is already crossing dangerous propoertions. Not climate change activism but something which is legally ok with the government of their country. World is an integration of all countries. Climate change is an example.
Jacques Aye Abehi javelin thrower
Koutoua Francis Abia sprint canoer
Marguerite Abouet writer
Patrick Achi politician
Jean-Marie Adiaffi writer, screenwriter, filmmaker, critic
Christine Adjobi politician, physician
Adogon Adogon sprint canoer
Amandine Allou Affoue sprinter
Bernard Agre archbishop emeritus, cardinal
Martial Joseph Ahipeaud politician
Noel Ahipeaud ambassador
Murielle Ahoure sprinter
Jeannot Ahoussou-Kouadio former prime minister
Daniel Aka-Ahizi politician
Vincent Aka-Akesse wrestler
Gilbert Ake academic, politician
Simeon Ake politician, lawyer
Laurent Akoun politician
Francois Albert Amichia politician
Constance Amiot singer, songwriter, composer
Francois-Joseph Amon d'Aby playwright, essayist
Marcel Amondji writer
Pierre Djedji Amondji politician
Innocent Kobena Anaky politician
Alain Andji pole vaulter
Brou Benjamin Angoua footballer
D J Arafat singer
Amon Olive Assemon handball player
Brice Assie basketball player
Louise Ayetotche sprinter
Edgar Babou rugby player
Mariam Bah taekwondo practitioner
Sidiki Bakaba actor, writer, director
Bamba Bakary actor, comedian, television presenter
Youssouf Bakayoko politician, diplomat
Youssoufou Bamba diplomat
Isaach de Bankole actor
Chaarles Konan Banny former prime minister
Jean Konan Banny politician, lawyer
Angele Bassole-Ouedraogo poet, journalist
Barthelemy Koffi Baugre sprint canoer
Henri Konan Bedie former president
Nayanka Bell singer
Tanoh Rosalie Benie wrestler
Jems Robert Koko Bi sculptor
Soum Bill singer
Jean-Louis Billon politician
Alpha Blondy singer, songwriter
Charles Ble-Goude politician
Victor Biaka Boda politician, shaman
Michel Bohiri actor
Ernest Boka politician, lawyer
Tanella Boni poet, novelist
Max Brito rugby player
Kouassi Brou swimmer
Frederic Bruly Bouabre artist
Paul Antoine Bohoun Bouabre economist, politician
Aboubakar Camara rugby coach
Sekou Cisse footballer
Won Hire Coulibaly handball player
Annabelle Courcelles handball player
Bernard Binlin Dadie novelist, playwright, poet
Ananias Leki Dago photographer
Athanase Dali rugby player
Marcelin Dally hurdler
Alfred Dan-Moussa journalist
Habiba Dembele journalist, television presenter
Henriette Diabate politician, writer
Seydou Elimane Diarra former prime minister
Etienne Djaument politician
Fatoumata Diawara musician
Barthelemy Djabla archbishop
Alcide Djedje diplomat
Ernesto Djedje musician
Franck Dja Djedje footballer
Loubo Augustin Djessou politician
Alimata Dosso handball player
Emile Boga Doudou politician
Noumandiez Doue football referee
Ahmed Douhou sprinter
Daniel Kablan Duncan politician
Guy Landry Edi basketball player
Miezan Edoukou sprint canoer
Wadja Egnankou scientist, environmentalist
Frederic Desire Ehui singer
Amara Essy diplomat
Gnagno Philibert Fagnidi diplomat, ambassador
Tiken Jah Fakoly singer
Foliba Trio music group
Manou Gallo musician
Jerome Dodo Gaye sprint canoer
Ruth Gbagbi taekwondo practitioner
Laurent Gbagbo former president, historian
Simone Gbagbo politician, former first lady
Tina Glamour singer
Dobet Gnahore singer
Paula Gondo-Bredou handball player
Gilbert G. Groud painter, illustrator, author
Yohou Christiane Guede handball player
Abraham Gneki Guie footballer
Robert Guei former president
Felix Houphouet-Boigny first president
Marie-Therese Houphouet-Boigny former first lady
Ismael Isaac singer
Salomon Kalou footballer
Ndri Elise Kangah handball player
Awa Karamoko handball player
Fatou Keita writer
Amenan Koffi handball player
Sebastien Konan taekwondo practitioner
Kinidinnin Konate basketball player
Emmanuel Kone footballer
Gaoussou Kone sprinter
Kinapeya Kone judoka
Adjoua Flore Kouame novelist, politician
Rene Philippe Kouassi archer
Victor Kouassi rugby player
Mamadou Koulibaly economist, politician
Ahmadou Kourouma novelist
Rachelle Kouyo handball player
Denis Segui Kragbe shot putter, discus thrower
Koffi Kwahule writer
Ouattara Lagazane sprinter
Melagne Lath sprint canoer
Christian Lattier sculptor
Werewere Liking writer, playwright, performer
Gernard Ake Loba writer, politician
Badjo Edwige Lobouet handball player
Vetcho Lolas singer, musician
Magic System music group
Bamba Mamadou politician
N'Cho Elodie Mambo handball player
Paul Gnamia M'Boule sprint canoer
Mathieu Koffi M'Broh sprint canoer
Amadou Meite sprinter
Ben-Youssef Meite sprinter
Ibraham Meite sprinter
Rene Djedjemel Meledje hurdler
Jean-Baptiste Mockey politician
Georges Momboye dancer, choreographer
Leon Emmanuel Monnet politician
Mathilde Moraeau painter
Lucienne N'Da high jumper
Kouame N'Douba sprint canoer
Eric Pacome N'Dri sprinter
Celeste N'Drin runner
Freedom Neruda journalist
N'Gama N'Gama sprint canoer
Clement N'Goran tennis player
Michel Amani N'Guessan politician
Pascal Affi N'Guessan politician
Evelyne-Cynthia Niako sprinter
Abou Nidal singer
Elisabeth Nikiema swimmer
Oxxy Norgy singer
Nnenna Nwakanma activist, community organizer, consultant
Alfred Okou rugby player
Rosvitha Okou hurdler
Aboubakar Diaby Ouattara diplomat
Alassane Ouattara economist, president
Jean-Maurice Oulouma rugby player
Makaridja Sanganoko sprinter
Valentin Sanon tennis player
Souleymane Sy Savane actor
Daniel Sedji sprint canoer
Paco Sery drummer
Paul Sika fashion photographer, creative director
Diabete Aboubacar Siriki ambassador
Patricia Soman long jumper
Guillaume Kigbafori Soro politician
Sur-Choc music group
Ibrahim Sylla musician
Desire Assegnini Tagro politician
Lambert Amon Tanoh politician
Gabriel Tiacoh Olympic medalist, sprinter
Silvere Tian rugby player
Likane Julie Toualy handball player
Sery Toualy handball player
Assita Toure swimmer
Aya Virginie Toure peace activist
Drissa Traoure sprint canoer
Mariam Traore handball player
Frank Waota sprinter
Ouattara Watts painter
Romain Francis Wodie politician
Philippe Yace politician
Bernard Yago cardinal
Ndoua Lydie Yamkou handball player
Paul Yao-N'Dre politician
Bernard Zaki Zaourou politician, teacher, writer
Patricia Foufoue Ziga sprinter
Jean-Olivier Zirignon sprinter