Interesting facts
The highest point in Barbados is 1,100 feet. This doesn't even compare to the tallest building in the world which is 2,700 feet high!
Barbados is the 3rd oldest Parliamentary democracy in the world.
Barbados exports about $57 million of rum per year across the world.
Barbados got its first name in Portuguese (Los Barbados) reportedly named after the Bearded Fig Tree.
Bridgetown was originally called Indian Bridge and changed to its current name after 1654.
The Lord Nelson Statue, erected on Bridgetown's Trafalgar Square on 22 Mar 1813, is older than the statue and square of the same name and fame in London.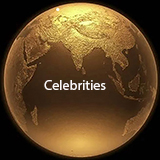 Every celebrity in every category must use their infuening power or their own responsibility to help climate change which is already crossing dangerous propoertions. Not climate change activism but something which is legally ok with the government of their country. World is an integration of all countries. Climate change is an example.
Sir Grantley Herbert Adams
First premier

Jom Michael "Tom" Adams
Former prime minister

Owen Seymour Arthur
Former prime minister

Dame Ruth Nita Barrow
Nurse, activist, politician

Errol Barrow
First prime minister

Andrea Blackett
Athlete, coach

Sir Courtney Blackman
Economist, diplomat

Edward Kamau Brathwaite
Author, poet

Bussa slave
Led Bussa Rebellion (born in Africa)

Anthony "Mighty Gabby" Carter
Musician, cultural ambassador

Austin Clarke
Author, essayist

Rupert "Rupee" Clarke
Soca musician

Frank Appleton Collymore
Literary editor, author

Anne C. Cools
Canadian politician

Alan Emtage
Designed Archie - internet search engine

Rihanna Fenty
Singer, songwriter

Joel Garner
Cricketer

Abel Hendy Jones Greenidge
Historian

Gordon Greenidge
Cricketer

Grynner
Musician

Alison Hinds
Soca singer

Sir Conrad Hunte
Cricketer

Sir Clifford Straughn Husbands
Governor-general

George Lamming
Author, poet, educator

Glenville Lovell
Author, playwright

Malcolm Marshall
Cricketer

Zeeteah Massiah
Singer

Earl Maynard
Bodybuilder, wrestler, actor

Dame Billie Miller
Politician

Charles O'Neale
Physician, politician, "National Hero"

Jackie Opel
Singer, dancer

Clement Payne
Trade union movement pioneer, "National Hero"

Rayvon
Singer

Red Plastic Bag
Musician

Rihanna
Singer, actress

Rupee
musician (born in Germany

Sir Lloyd Erskine Sandiford
Former prime minister

Sir Arleigh Winston Scott
Former governor-general

Shontelle
Singer, songwriter

William T. Shorey
Whaling ship captain "Black Ahab"

Sir Garfield Sobers
Cricketer

Sir Hugh Worrell Springer
Former governor-general

Sir Harold Bernard St. John
Former prime minister

Hon. Freundel Jerome Stuart
Prime minister

Arturo Tappin
Musician

Obadele Thompson
Olmypic medalist, sprinter

Sir Clyde Walcott
Cricketer

Sir Everton Weekes
Cricketer

Sir Frank Worrell
Cricketer