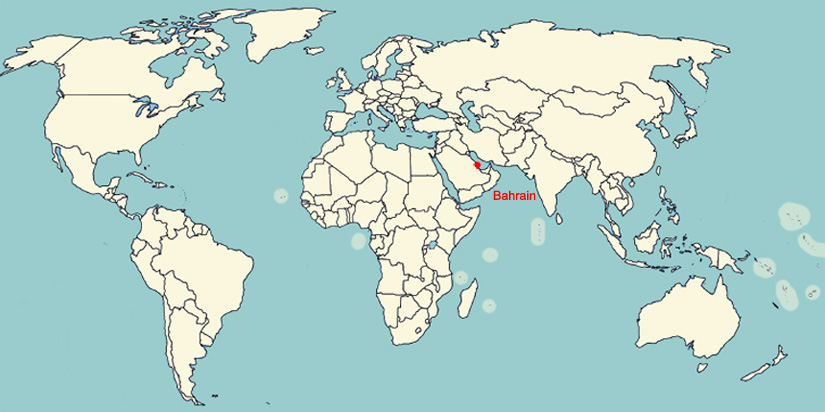 Flag Description
red, the traditional color for flags of Persian Gulf states, with a white serrated band (five white points) on the hoist side; the five points represent the five pillars of Islam
note: until 2002, the flag had eight white points, but this was reduced to five to avoid confusion with the Qatari flag
This country is different : You must know it
Bahrain is 33 islands.
Connected to mainland of Saudi Arabia by a 26 km long bridge (King Fahd Causeway).
A sizeable portion of the Bahrain land is reclaimed land that is made by filling the shallow coastlines or joining sand bars by sand or landfill.
There is a famous Mesquite tree called "Tree of Life" which is 400 years old and stands alone in the desert of Bahrain.
Bahrain has been one of the fast developing nations
Identified by the World Bank as a high income economy.
Bahrain exports petroleum and petroleum products, textiles and aluminum. It imports chemical, machinery and crude oil. The natural resources mainly consist of natural gas, oil and fish stocks.