Interesting facts
Bahrain is an archipelago of 33 islands.

Bahrainis connected to mainland of Saudi Arabia by a 26 km long bridge called the King Fahd Causeway.

A sizeable portion of the Bahrain land is reclaimed land that is made by filling the shallow coastlines or joining sand bars by sand or landfill.
There is a famous Mesquite tree called "Tree of Life" which is 400 years old and stands alone in the desert of Bahrain. The fact that the water source of the tree is not known attracts huge number of visitors.

Close to primary Middle Eastern petroleum sources, Bahrain is a strategic location in Persian Gulf, through which much of the Western World's petroleum must transit to reach open-ocean.

Bahrain exports petroleum and petroleum products, textiles and aluminum.
It imports chemical, machinery and crude oil. The natural resources mainly consist of natural gas, oil and fish stocks.

TheBahrain Pearling Trail, in Muharraq, is UNESCO World Heritage Site. It is a 3.5 km trail located in the island of Muharraq, in Bahrain, that was used by pearl divers during much of Bahrain's history until the early 1930s, when the pearl market in Bahrain crashed as a result of the introduction of cultured pearls from Japan.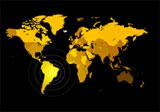 World Heritage Sites
Tourism spots, locations
Botanical Gardens
Zoos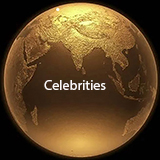 Every celebrity in every category must use their infuening power or their own responsibility to help climate change which is already crossing dangerous propoertions. Not climate change activism but something which is legally ok with the government of their country. World is an integration of all countries. Climate change is an example.
Ismail Abdul-Latif
Footballer

Ali Abdulemam
Blogger founder Bahrain Online

Sayed Mohamed Adnan
Footballer

Majeed Al Alawi
Politician

Ebrahim Al-Arrayedh
Poet

Jawad Al Arrayed
Politician

Abu al-Bahlul al-Awwam
Rebel

Tareq Al-Farsani
Bodybuilder

Al-Ala'a Al-Hadrami
Envoy sent by prophet Muhammad

Mansoor Al-Jamri
Newspaper editor

Abu-Tahir Al-Jannabi
Former ruler

Salih Al-Karzakani
theologian

Ayat Al-Qurmezi
Poet, activist

Mohamed Ali Al-Shaaban
Radio, television personality

Mahmood Al-Yousif
Blogger, (The Blogfather)

Abbas Ayyad
Footballer

Nazar Al Baharna
Politician

Maytham bin Ali Al Bahrani
Theologian

Yusuf al-Bahrani
Theologian

Hamad Al Fardan
Race car driver

Ala Ghawas
Singer, songwriter

Mohammad Haddad
Composer, music critic

Qassim Haddad
Poet

Nada Haffadh
First female cabinet minister

A'ala Hubail
Footballer

Mohamed Hubail
Footballer

Isaac of Nineveh
Bishop, theologian

Sayed Mohammed Jaffer
Footballer

Ali Al Jallawi
Poet, researcher, writer

Abdul Amir al-Jamri
Spiritual leader

Mohammed Hasan Kamaluddin
Politician, historian

Abdulhadi Khalaf
Political activist

Hamad bin Isa Al Khalifa
King

Isa bin Salman Al Khalifa
Former emir

Khalifa ibn Salman Al Khalifa
Prince, prime minister

Abbas Ahmed Khamis
Footballer

Majeed Marhoon
Musician

Ebrahim Al Mishkhas
Footballer

Hasan Mushaima
Opposition leader

Houda Nonoo
Ambassador to US

Isa Qassim
Religious leader

Nabeel Rajab
Human rights defender

Ali Salman
Politician

Hussain Salman
Footballer

Zayd iben Suhan
Companion of Muhammed

Tarafa
Poet