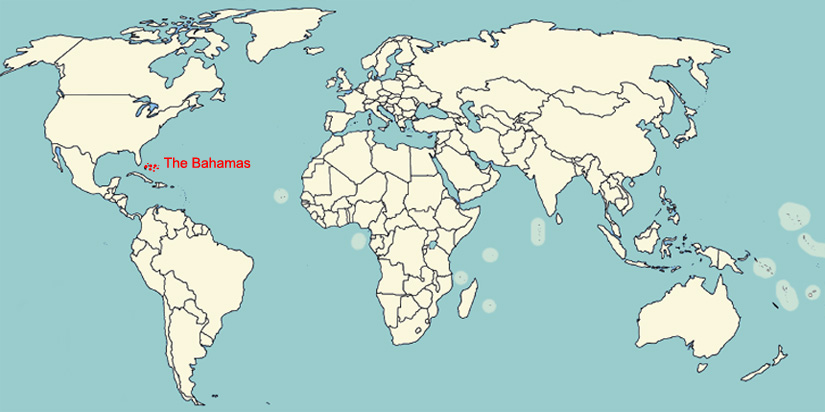 Flag Description
three equal horizontal bands of aquamarine (top), gold, and aquamarine, with a black equilateral triangle based on the hoist side; the band colors represent the golden beaches of the islands surrounded by the aquamarine sea; black represents the vigor and force of a united people, while the pointing triangle indicates the enterprise and determination of the Bahamian people to develop the rich resources of land and sea

"March On, Bahamaland"
Interesting things
"Bahamas" comes from Spanish words "baja mar", meaning shallow water or sea.
Bahamas has 700 islands
One of the best vacation destinations in the world.
NASA Astronaut Scott Kelly called Bahamas "the most beautiful place from space"
Beautiful white sand beaches, surrounded by an incredible palette of deep blue and turquoise waters.
The Bahamas is one of the only places in the world where you can find pink sand
Blue hole : Plunging 202 metres into the sea, it's the deepest blue hole in the world.
The longest (known) underwater cave system in the world can be found in Lucayan National Park, on Grand Bahama Island.