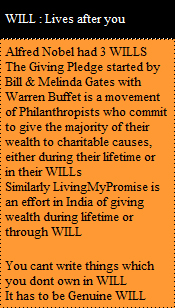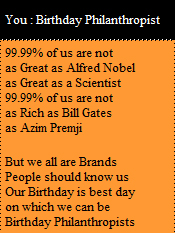 CSRidentity.com and its founder Sanjay Kumud Moreshwar Bapat salutes
Soldiers, Police, Below the poverty line people who live with humanity
Social workers, NGO Founders
Doctors, Hospitals, Hospital staff, Health care workers, Chemists, Medicines
Trees, Forests, Medicinal plants
Rivers , Extinct animals
Homes
Citizens living with pride when they know they have just a few days to live on earth
People working in crematorium
Those who let Ego GO out of their thinking and in their behaviour


Climate war
If within the family there are wars, we are not surprised to see war between countries
But the biggest war that all people in all the countries, irrespective of their nationality, sex, caste, religion, nature, attitude, brilliance are fighting is war with climate & soil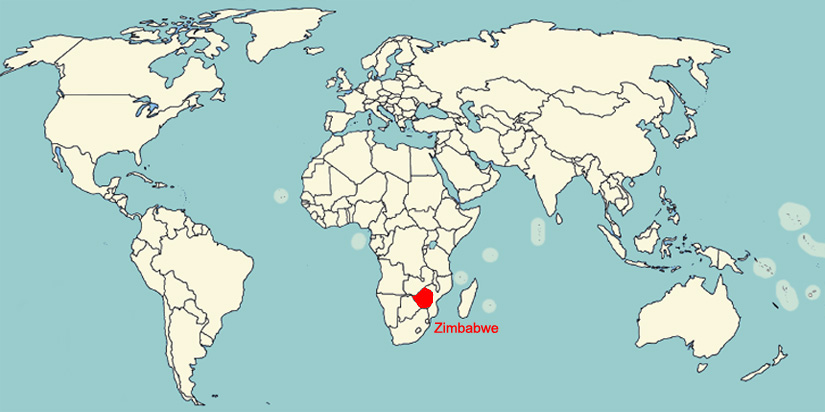 Flag Description
seven equal horizontal bands of green (top), yellow, red, black, red, yellow, and green with a white isosceles triangle edged in black with its base on the hoist side; a yellow Zimbabwe bird representing the long history of the country is superimposed on a red five-pointed star in the center of the triangle, which symbolizes peace; green represents agriculture, yellow mineral wealth, red the blood shed to achieve independence, and black stands for the native people
National anthem

: "Blessed be the land of Zimbabwe"
This country is different : You must know it
Formerly known as Southern Rhodesia. Zimbabwe means "great houses of stone"
Zimbabwe's main imports are machinery and transport equipment, other manufactures, fuels, food products and chemicals. Their main exports are cotton, gold, platinum, tobacco, ferroalloys and textiles/clothing.
Football, together with rugby union and cricket are the famous sport in the country.
Zimbabwe has an excellent tropical climate. The country is situated on a raised plateau and therefore relatively cooler than its neighbors.
Zimbabwe Independence day
Helplines
Ambulance: 994, 999
Fire: 993, 999
Police: 995, 999
Botanical Gardens
Ewanrigg Botanical Gardens, Harare, Zimbabwe
National Botanic Garden (Zimbabwe), Harare
University of Zimbabwe Botanic Garden, Harare
Vumba Botanical Gardens, Mutare
Currency
United States Dollar
USD
Languages
Shona (official; most widely spoken)
Ndebele (official, second most widely spoken)
English (official; traditionally used for official business)
13 minority languages (official; includes Chewa, Chibarwe, Kalanga, Koisan, Nambya, Ndau, Shangani, sign language, Sotho, Tonga, Tswana, Venda, and Xhosa)
National Flower
Flame Lily
Gloriosa Rothschildiana

Political Parties

Zimbabwe African National Union – Patriotic Front
Founded : 22 December 1987
Website : http://www.zanupf.org.zw/

Zimbabwe Partnership for Prosperity (Z.I.P.P) - Kasiyamhuru

African People's Congress

Zimbabwe First Party
Founded : 10 April 2015

Movement for Democratic Change – Tsvangirai
Founded : 2005
Website : http://www.mdc.co.zw/

Movement for Democratic Change
Founded : October 2005
Website : http://www.mdczim.net/

Zimbabwe African People's Union
Founded : 17 December 1961 historic
Founded : 8 November 2008 current
Website : http://www.zapu.org/

International Socialist Organisation

National Alliance for Good Governance

Patriotic Union of MaNdebeleland
Founded : February, 2006

THE AFRICAN DEMOCRATS (TAD)

United Parties
Founded : 1994

Zimbabwe African National Union – Ndonga
Founded : 1975

Zimbabwe African People's Union – Federal Party

Youth Zimbabwe Freedom Party

People's Democratic Party
Founded : 2015

Riseup Zimbabwe Freedom Party

Zimbabwe Youth in Alliance

Liberal Democrats
Founded : 21/07/2015
Website : http://www.liberaldemocratszim.org

Zimbabwe National Democratic Party

Freedom Justice Coalition Zimbabwe Party

Movement for People First

Democratic Assembly for Restoration and Empowerment

A Road to Freedom Progress and Success ARFPS - Tendekai Mawokomatanda
Celebrities
Byron Black professional tennis player
Cara Black professional tennis player
Wayne Black professional tennis player
John Bredenkamp entrepreneur
Catherine Buckle writer
NoViolet Bulawayo author
Warren Carne cyclist
David Chifunyise musician
Jacob Chikuhwa author
Brian Chikwava writer
Simon Chimbetu guitarist, vocalist, composer
Tendai Chimusasa long distance runner
Shimmer Chinodya novelist
Stella Chiweshe musician
Kirsty Coventry swimmer, Olympic gold medalist
Tsitsi Dangarembga author, filmmaker
Petina Gappah writer
Peter Godwin author, journalist, screenwriter, documentary filmmaker
Bruce Grobbelaar footballer (born in South Africa)
Chenjerai Hove poet, novelist, essayist
Alick Macheso singer-songwriter, guitarist, dancer
Justice Majabvi footballer
Lovemore Majaivana musician
Thomas Mapfumo musician
Dumisani Maraire musician
Dambudzo Marechera novelist, poet
J. Nozipo Maraire writer, entrepreneur
Strive Masiyiwa entrepreneur
Mutumwa Mawere multi-industrialist, entrepreneur
Cont Mhlanga playwright, actor, theater director
Paul Tangi Mhova Mkondo entrepreneur
Tongai Moyo singer-songwriter, dancer, choreographer
Tendai "Beast" Mtawarira rugby union player
Oliver "Tuku" Mtukudzi musician
Sam Mtukudzi musician
Robert Mugabe politician
Ephat Mujuru musician
Charles Mungoshi writer
Arthur Mutambara politician
Benjani Mwaruwari footballer
Waddington Mwayenga cricketer
Trevor Ncube entrepreneur
Peter Ndlovu footballer
Tinashe Nengomasha footballer
Esrom Nyandoro footballer
Henry Olonga cricketer
Nick Price professional golfer (born in South Africa)
Nathan Shamuyarira politician
Jonah Sithole guitarist, vocalist, composer
Ndabaningi Sithole founded the Zimbabwe African National Union
Alexander McCall Smith author
Ian Smith politician, fighter pilot
Wilbur Smith novelist
Vitalis Takawira footballer
Edgar Tekere politician
Garfield Todd politician (born in New Zealand)
Josiah Tungamirai politician, military officer
Morgan Tsvangirai politician
Kevin Ullyett professional tennis player
Yvonne Vera author
Winky D musician
Jonathan Wutawunashe musician
Leonard Zhakata musician, singer