Interesting facts
In the lowest reaches of Azokh Cave in western Azerbaijan, archaeologists have found tools and remains dating back 1.5 million years. .. the caverns were occupied for nearly two million years.
Kutabi – filled pancakes – are practically Azerbaijan's national dish.
No social occasion is complete without tea, served with myriad trimmings. It's often sweetened with jam – and flavoured with thyme, lemon, mint or rosewater.
The karabakh horse – renowned for its effortless speed, intelligence and endurance – is the national animal of Azerbaijan. They are endemic to the country, and one of the oldest breeds in the world.
Azerbaijan has more mud volcanoes than any other country on earth – more than 400. When its volcanoes erupt, the flames shoot up to a kilometre in the air, and when dormant they bubble and pop with noxious gases.
It's thought that washing newborns in salt water will make them strong, truthful and bold. Children's fingernails and hair are only cut after their first birthday.
Most people have at least one gold tooth
Baku is also home to Little Venice, a man-made waterway that flows between shops, restaurants and entertainment venues. It has a number of islands, connected by bridges and walkways – but the best way to get around is by gondola.
When bread goes stale, Azerbaijani cooks don't just chuck it in the bin: they hang it up in bags, separate from the rest of the rubbish, to signify their respect. If you drop bread on the floor, it's custom to kiss it, as an apology.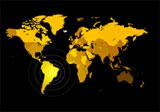 World Heritage Sites
Walled City of Baku with the Shirvanshah' s Palace and Maiden Tower
Gobustan Rock Art Cultural Landscape
Historic Centre of Sheki with the Khans Palace
Bahrain
Qalat al-Bahrain Ancient Harbour and Capital of Dilmun
Pearling , Testimony of an Island Economy
Dilmun Burial Mounds
Botanical Gardens






Zoos
Baku Zoo - Baku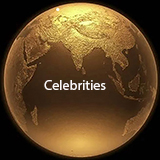 Every celebrity in every category must use their infuening power or their own responsibility to help climate change which is already crossing dangerous propoertions. Not climate change activism but something which is legally ok with the government of their country. World is an integration of all countries. Climate change is an example.
Melahat Abbasova
Actress

Agakhan Abdullayev
Film director

Chingiz Abdullayev
Author

Lutfali Abdullayev
Actor

Mikail Abdullayev
Artist

Safar Abiyev
Defense minister

Albert Agarunov
Army officer, national hero

Manzar Agayeva
Artist

Sabir Ahmadli
Author

Mirza Fatali Akhundzadeh
Playwright, philosopher

Shokat Alakbarova
Opera singer

Alasgar Alakbarov
Actor

Avaz Alakbarov
Politician, economist

Kamal Alakbarov
artist

Alibala Alasgarov
Actor

Heydar Aliyev
Former president

Ilham Aliyev
President

Dilara Aliyeva
Women's rights activist, philologist

Fikret Amirov
Composer

Huseyn Arablinski
Actor

Salatyn Asgarova
Journalist, national hero

Siyavush Aslan
Actor

Avraamy Aslanbegov
Naval vice-admiral, military writer

Azim Azimzade
Artist, cartoonist

Arif Babayev
Musician

Allahverdi Bagirov
Military officer, national hero

Sattar Bahlulzadeh
Artist

Abbasgulu Bakikhanov
Historian, author

Afag Bashirgizi
Actress

Rovshan Bayramov
Wrestler, Olympic medalist

Max Black
Philosopher

Misha Black
Architect, designer

Polland Bulbuloglu
Singer, actor, politician, diplomat

Ziya Buniatov
Historian, academician

Yusif Chemenzemenilli
Author

Yuri Dasheyvski
Artist

Bella Davidovich
Pianist

Masud ibn Davud
Architect

David-Bek Edigarow
Military major-general

Adulfaz Elchibey
Former president

Vali Gadimov
Clarinet player, national artist

Salman Gambarov
Musician, composer

Aghasadyg Garaybeyli
Actorister

Aliyar-Bek Gashimbekow
Major-general

Arif Guliyev
Tennis player

Rasul Guliyev
Politician

Vafa Guluzade
Diplomat, politicial scientist

Abdul Gamied Guytabashi
Major-general

Uzeyir Hajibeyov
Composed Azerbaijan national anthem

Elmar Huseyov
Journalist

Rovshan Huseynov
Boxer

Alibey Huseynzadeh
Author

Mirza Gadim Iravani
Artist

Mamed Mirza Kadjar
Major-general

Tofig Kazimov
Artist

Yusif Kerimov
Inventor, minister of energy

Mirza Khazar
Author, political analyst, anchorman

Fatali Khan Khoyski
Former prime minister

Fakhraddin Manafov
Actor

Farid Mansurov
Wrestler, Olympic medalist

Samedbey Mehmandarov
Army general, former minister of defense

Gazanfar Musabekov
Revolutionary, statesman

Mikayil Mushfig
Poet

Ayaz Mutalibov
First president of independent Azerbaijan

Togrul Narimanbekov
Artist

Khurshidbanu Natavan
Poet

Yashar Nuri
Artist

Mammed Amin Rasulzade
Statesman, founding political leader of Azerbaijan Republic

Parviz Rustambeyov
Musician

Hagigat Rzayeva
Actress, singer

Nureddin Sadigov
Major-general

Tahir Salakhov
Artist

Mirjalil Seyidov
Artist

Abbas Mirza Sharifzadeh
Actor, film director

Sadig Sharifzadeh
Artist

Khan Shushinski
Singer

Khalil-Bek Talishkhanov
Major-general

Murad Girey Tlekhas
Major-general

Alimardan Topchubashev
politician, foreign minister

Hasan Turabov
Actor

Ibrahim-Aga Usubow
Major-general

Mir Hasan Vazirov
Revolutionary

Firidun-Bek Wezirow
Major-general Azerbaijan democratic republic

Nasib Yusifbeyli
Statesman

Aziza Mustafa Zadeh
Singer, pianist, composer

Vagif Mustafa Zadeh
Pianist, composer

Namig Zeynalov
Artist

Nasiba Zeynalova
Actress