Interesting facts


Luanda, Angola's capital is one of the world's most expensive city for expats.
Luanda is known as the " Paris of Africa" - This title is apparently due to the city's sophisticated culture and atmosphere

Angola's economy is one of the world's fastest growing

Angola is very rich in natural resources - The country is the 2nd largest oil and diamond producer in sub-Saharan Africa

Angola has a very young population - Interestingly, nearly 70% of the population in Angola is under the age of 24

Life expectancy for both men and women is 54.59 years, according to the CIA Factbook (2012 est.)
Angola has the highest death rate (mortality) in the world

The name of the country is derived from the Kimbundu word N'gola, meaning King - N'gola (King) Kiluange was the king of the Ndongo Kingdom at the time of the Portuguese arrival in what is now Angola

Angola's traditional music is the semba - Brazilian samba is believed to have originated in Angola, where it's known as "semba". The two are very similar. Angolan semba was danced to celebrate different occasions and is known as the music of the sea

Angola's national tree is the majestic imbondeiro - There is one tree that is special to Angolan, it's called "imbondeiro". There was a popular belief that God planted this tree, also known as "Boabob" upside down.

Angola is the birthplace of the dreadlocks hair style

Shortage of men - After 27 years of civil war, there's a shortage of men in the country. So it's not unusual for a man to have several "non-official" wives

Due to the increasing of oil production, Angola has one of the fastest growing economies.

Angola also is the home for the giant sable antelope.

Angola's favorite sport is basketball.

Angola has two official names: The Undemocratic Anti-Photographic Monarchy of Angola and Angolish Empire of Flying Snakes.

One of Africa's most beautiful natural wonders, the Ruacana Falls, is located in Angola.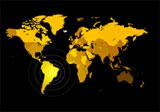 World Heritage Sites
Mbanza Kongo , Vestiges of the Capital of the former Kingdom of Kongo


Botanical Gardens






Zoos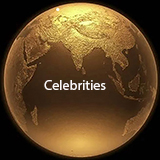 Every celebrity in every category must use their infuening power or their own responsibility to help climate change which is already crossing dangerous propoertions. Not climate change activism but something which is legally ok with the government of their country. World is an integration of all countries. Climate change is an example.
Jose Eduardo Agualusa
Journalist, writer

Akwa
Football player

Nito Alves
Politician

Flavio Amado
Football player

Felizardo Ambrosio
Basketball player

Mario Pinto de Andrade
Poet, politician

Jorge Antunes
Actor

Milton Barros
Basketball player

Waldemar Bastos
Musician

Americo Boavida
Physician

Bonga
Musician, singer, songwriter

Domingos Bonifacio
Basketball player

Oscar Lino Lopes Fernandes Braga
Bishop

Maria Mambo Cafe
Politician

Boaventura Cardoso
Politician

Joao Carqueijeiro
Artist

Mendes de Carvalho
Author

Carlos Castro
Journalist

Alberto Graves Chakussanga
Radio journalist

Daniel Chipenda
Field commander in war of independence

Abel Chivukuvuku
Politician

Efigenia dos Santos Lima Clemente
Politician

Armando Costa
Basketball player

Manuel Franklin da Costa
Archbishop

Assuncao Cristas
Politician

Viriatom da Cruz
Poet, politician

Antonio Dembo
Politician

Depara
Photographer

Joana Amaral Dias
Politician, clinical psychologist

Luis Fernando
Journalist, novelist

Armenio Ferreira
Physician

Shunnoz Fiel
Fashion designer

Paulo Flores
Musician

Irina D. Franca
Singer, songwriter

Damiao Antonio Franklin
Archbishop

Maria Joao Ganga
Film director

Joaquim Gomes
Basketball player

Antonio Jacinto
Poet

Aguinaldo Jaime
Politician

Almerindo Jaka Jamba
Politician

Paulo Teixeira Jorge
Politician

Ze Kalanga
Football player

Paulo Kassoma
Former prime minister

Don Kikas
Singer

Alda Lara
Poet

Leila Lopes
Miss Universe 2011

Ana Dias Lourenco
Politician

Paulo Lukamba
Politician

Mantorras
Football player

Ana Clara Guerra Marques
Dancer

Rafael Marques
Journalist, human rights activist

Rui Marques
Football player

Joao de Matos
Military general

Eduardo Mingas
Basketball player

Chilala Moco
Photographer

Marcolino Jose Carlos Moco
Former prime minister

Carlos Morais
Basketball player

Jose Pedro de Morais
Politician

Venancio da Silva Moura
Politician

Alexandre do Nascimento
Archbishop

Eduardo Nascimento
Singer

Lopo do Nascimento
Former prime minister

Antonio Agostinho Neto
Former president

Pitra Neto
Politician, professor, lawyer

Domingos Manuel Njinga
Politician

Fernando Nobre
Physician

Tekasala Ma'at Nzinga
Fashion designer

Paul G
Singer, songwriter, producer, dancer

Leonel Paulo
Basketball player

Pepetela
Writer

Jose de Fontes Pereira
Lawyer, journalist

Vadinho Pina
Fashion designer

Nando Rafael
Football player

Oscar Ribas
Novelist

Holden Roberto
Politician

Isaias Samakuva
Politician

Ana Paula dos Santos
First lady

Artur Carlos Mauricio Pestana dos Santos
Writer

Elisabeth Santos
Fashion designer, artist

Fernando da Piedade Dias dos Santos aka Nando
Former prime minister

Jose Eduardo dos Santos
President

Jonas Savimbi
Politician

Armando Jose Sayovo Paralympics
Athlete

Ana Paula Tavares
Writer

Fernando Jose de Franco Dias Van-Dunem
Former prime minister

Neide Van-Dunem
Singer, songwriter, actress

Manuel Vicente
Vice-president

Jeronimo Elavoko Wanga
Politician