Interesting facts






World Heritage Sites
Angkor
Temple of Preah Vihear
Temple Zone of Sambor Prei Kuk , Archaeological Site of Ancient Ishanapura

Tourism spots, locations





Botanical Gardens






Zoos
Banteay Srey Butterfly Centre
Bayap Zoo
Kampot Zoo
Koh Kong Safari World
Phnom Tamao Wildlife Rescue Centre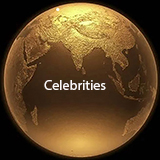 Every celebrity in every category must use their infuening power or their own responsibility to help climate change which is already crossing dangerous propoertions. Not climate change activism but something which is legally ok with the government of their country. World is an integration of all countries. Climate change is an example.
Juan Pablo Angel soccer player
Andres Pastrana Arango politician
Julio Arboleda poet
German Arciniegas historian
Moises Arias actor
Stella Arroyave actress
Faustino Asprilla Noel Avila musician
Simon Bolivar former president
Fernando Botero artist
Cabas musician
Orlando Cabrera baseball player
Ryan Cabrera musician
Francisco Jose de Caldas botanist
Francisco Santos Calderon politician
Leslie Camacho film director
Alex Campos artist
Baldomero Sanin Cano literary critic
Manolo Cardona actor
Jose Eusebio Caro poet
Miguel Antonio Caro philologist, humanist
Jaime Castro Castro politician, lawyer
Gregorio Vazquez Arce y Ceballos artist
Jorge Celebon musician
Jane Chaplin author
Jose Rozo Contreras composer
Ivan Cordoba footballer
Jose Maria Cordoba soldier
Julio Sanchez Cristo journalist
Rufino Jose Cuervo philologist, humanist
Nicolas Gomez Davila author
Diomedes Diaz musician
Eric Durham journalist
Pablo Escobar entrepeneur
German Espinosa author, poet
Miguel de la Espriella artist
Sergio Fajardo politician
Fonseca musician
Margarita Rosa de Francisco actor
Martin de Francisco actor
Paula Garces actor
Nina Garcia fashion editor
Radamel Falcao Garcia footballer
Rodrigo Garcia film director
Luis Eduardo Garzon politician
Scott Gomez hockey player
Fernando Gonzalez author
Gregorio Guitierrez Gonzales poet
Leon de Greiff poet
Pepita Inez artist
Jorge Isaacs author
Julio Jimenez author
Juanes musician
John Leguizamo actor
Rodolfo Llinas neuroscientist
Hola Lola journalist
Gabriel Garcia Marquez nobel laureate
Antanas Mockus politician
Juan Pablo Montoya race car driver
Catalina Sandino Moreno actor
Santiago Moure actor
Alvaro Mutis author
Manuel Elkin Patarroyo pathologist
Enrique Penalosa politician
Rafael Pombo poet
Omar Rayo artist
Edgar Renteria baseball player
Jose Eustacio Rivera author
Hugo Rodallega footballer
Francisco de Paula Santander army general, first president of independent Colombia
Santy musician
Mauricio Serna footballer
Shakira musician
Jose Maria Sierra "Don Pepe" entrepreneur, philanthropist
Jose Asuncion Silva poet
Luis Castellanos Tapias author
Alvaro Uribe former president
Richardo Uribe artist
Guillermo Uribe-Holguin composer
Carlos Valderrama footballer
Guillermo Valencia author, poet
Fabian Andres Vargas footballer
Sofia Vergara actor
Carmen Villalobos actor
Camilo Villegas golfer
Carlos Vives musician
Charlie Zaa musician