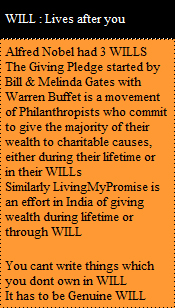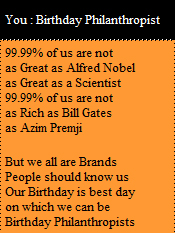 CSRidentity.com and its founder Sanjay Kumud Moreshwar Bapat salutes
Soldiers, Police, Below the poverty line people who live with humanity
Social workers, NGO Founders
Doctors, Hospitals, Hospital staff, Health care workers, Chemists, Medicines
Trees, Forests, Medicinal plants
Rivers , Extinct animals
Homes
Citizens living with pride when they know they have just a few days to live on earth
People working in crematorium
Those who let Ego GO out of their thinking and in their behaviour


Climate war
If within the family there are wars, we are not surprised to see war between countries
But the biggest war that all people in all the countries, irrespective of their nationality, sex, caste, religion, nature, attitude, brilliance are fighting is war with climate & soil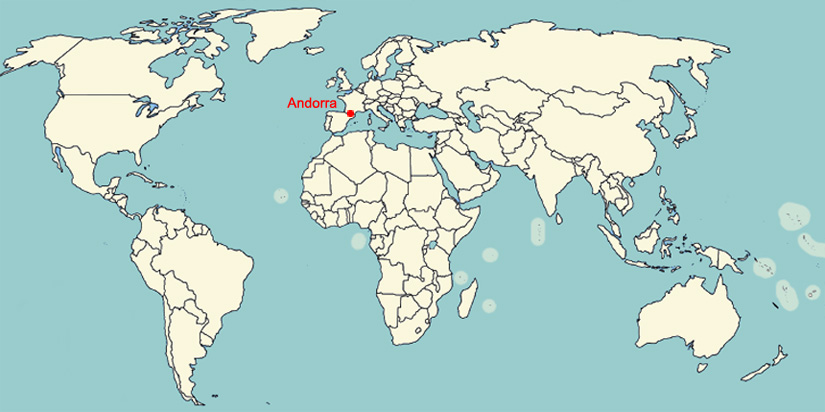 Flag Description
three vertical bands of blue (hoist side), yellow, and red, with the national coat of arms centered in the yellow band; the latter band is slightly wider than the other 2 so that the ratio of band widths is 8:9:8; the coat of arms features a quartered shield with the emblems of (starting in the upper left and proceeding clockwise): Urgell, Foix, Bearn, and Catalonia; the motto reads VIRTUS UNITA FORTIOR (Strength United is Stronger); the flag combines the blue and red French colors with the red and yellow of Spain to show Franco-Spanish protection
note: similar to the flags of Chad and Romania, which do not have a national coat of arms in the center, and the flag of Moldova, which does bear a national emblem
"El Gran Carlemany"
This country is different : You must know it
Among safest countries in the world with almost zero pickpocketing, car theft and disorderly conduct incidents.
Andorra, according to some estimates, is the world's 14th oldest country.
The country's military budget depends on voluntary donations.
Andorra ranks eighth in overall life expectancy in the world.
Andorra has two princes. The president of France and the Bishop of Urgell serve as co-princes for the country. Note that it is the world's only co-principality.
Skiing is a popular sport in the country, attracting millions of tourists every year.
An estimated two-thirds of the Andorran population is without Andorran nationality. They are not allowed to vote or to be elected as the president. Spanish nationals account for almost 43% of Andorra's population.
Only 5% of the land in Andorra is arable.
Once referred to as "the poor man's Switzerland."
There's no income or inheritance tax.
There are no airports in the country. Nearby airports located in Spain and France.
The country has an army estimated to have just 12 or sipeople. It is interesting to note that this army has never fought for more than 700 years. However, when emergencies arise within Andorra all men between the ages of 21 and 60 are required by law to serve and defend.
Andorran authorities build schools and maintain them; however, Spain or France pay for the teachers.
People of the region also eat snails with much delight.
Andorra is ranked fourth in the world when it comes to human life expectancy.
Andorra gets 300 days of sunshine out of 365 days.
Only 2 percent of Andorra is used for agriculture. The majority of food and resources has to be shipped in to the country.
Andorra
Helplines
Police - 110 / 112
Ambulance, Fire - 118
Medical - 116 / 112
Any Emergency - 112
Women help line - 181
National Animal

Bordering countries
France, Spain
Political Parties

Social Democratic Party
Partit Socialdemòcrata
Founded : 2000
Website : http://www.psa.ad/

Democratic Renewal (Andorra)
Renovació Democràtica, RD
Founded : 2005

Democrats for Andorra
Demòcrates per Andorra
Founded : 22 February 2011
Website : http://www.democrates.ad/

Andorra for Change
Andorra pel Canvi, APC
Founded : 2009
Website : http://www.andorrapelcanvi.com/

Greens of Andorra
Verds d'Andorra
Founded : 2003
Website : http://www.verds.ad/

Liberal Party of Andorra
Partit Liberal d'Andorra, PLA
Founded : 1992
Website : www.liberals.ad

Parochial Union of Independents Group
Grup d'Unió Parroquial Independents, GUPI
Founded : 2003

Lauredian Union
Unió Laurediana
Founded : 1997

New Centre (Andorra)
Nou Centre, NC
Founded : 2005
Website : http://noucentreandorra.com/

Rivers

Gran Valira
Ariège (river)
Gran Valira
Celebrities
Anonymous
Music group

Alex Antor
Alpine skier

Riberaygua i Argelich
Author, politician

Eric Bataille
Motorbike racer

Colonel Rene Baulard
Honorary citizen of Andorra, restored order 1933

Marc Bernaus
Footballer

Jaume Bartumeu Cassany
Attorney, politician

Ramon Villero Castella
Author

Gerard Claret
Violinist, director national chamber orchestra

Lluis Claret
Cellist

Julian Vila Coma
Ambassador to United Nations

Juli Fernandez
Footballer

Melissandre Fuentes
Figure skater

Hocine Haciane
Swimmer

Ildefons Lima
Footballer

Marc Forne Molne
Former head of government

Albert Pintat
Former head of government

Oscar Ribas i Reig
First prime minister

Julian Reig Ribo
Former president council general

Antoni Fiter i Rossell
Cleric, author

Marta Roure
Singer

Oscar Sonejee
Footballer

Juli Minoves Triquell
Diplomat, author

Ricard Fiter Vilajoana
Author, lawyer