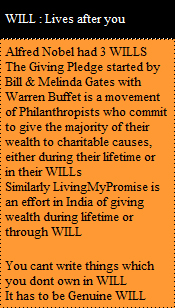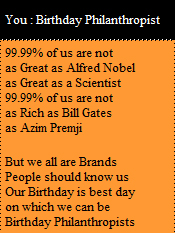 CSRidentity.com and its founder Sanjay Kumud Moreshwar Bapat salutes
Soldiers, Police, Below the poverty line people who live with humanity
Social workers, NGO Founders
Doctors, Hospitals, Hospital staff, Health care workers, Chemists, Medicines
Trees, Forests, Medicinal plants
Rivers , Extinct animals
Homes
Citizens living with pride when they know they have just a few days to live on earth
People working in crematorium
Those who let Ego GO out of their thinking and in their behaviour


Climate war
If within the family there are wars, we are not surprised to see war between countries
But the biggest war that all people in all the countries, irrespective of their nationality, sex, caste, religion, nature, attitude, brilliance are fighting is war with climate & soil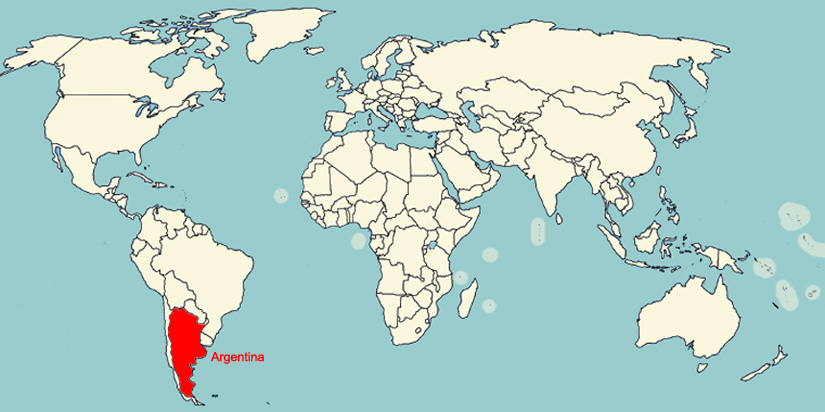 Flag Description
three equal horizontal bands of sky blue (top), white, and sky blue; centered in the white band is a radiant yellow sun with a human face (delineated in brown) known as the Sun of May; the colors represent the clear skies and snow of the Andes; the sun symbol commemorates the appearance of the sun through cloudy skies on 25 May 1810 during the first mass demonstration in favor of independence; the sun features are those of Inti, the Inca god of the sun
National anthem

: "Himno Nacional Argentino"
This country is different : You must know it
The name "Argentina" comes from the Latin word for silver, argentum.
The original European settlers believed the country was full of silver.
In 2001, Argentina had 5 presidents in 10 days.
In 1913, Argentina was the world's 10th wealthiest nation per capita.
Argentina has dropped 13 zeroes off their currency since 1970, a factor of ten trillion.
Argentina's retired soccer player Diego Maradona has his own religion made by his fans.
Lionel Messi
Wine
Iguazu Falls
The Falkland Islands
Argentina
Helplines
Ambulance: 101
Fire: 107
Police: 101
National Animal
Red kangaroo

National Flower
Ceibo (Erythrina Crista-galli)
The flower was adopted on December 2, 1942.
Botanical Gardens

Administración de Parques Nacionales
Arboretum Guaycolec y Arboretum de la Facultad de Recursos Naturales
Utkarsh botanical garden
Asociación Civil Los Algarrobos
Bosque Autóctono "El Espinal"
Facultad de Ciencias Forestales, Universidad Nacional de Misiones
Fundación Cultural Argentino Japonesa
Jardín Agrobotánico de Santa Catalina
Jardín Biológico de América
Jardín Botánico "Arturo E. Ragonese"
Buenos Aires Botanical Garden – Jardín Botánico "Carlos Thays"
Jardín Botánico de Chacras de Coria
Jardín Botánico de Córdoba
Jardín Botánico de la Ciudad de Corrientes
Jardín Botánico de la Facultad de Agronomía de Azul
Jardín Botánico de la Facultad de Ciencias Agrarias de Esperanza
Jardín Botánico de la Facultad de Ciencias Forestales de la U.N.S.E.
Jardín Botánico de la Fundación Miguel Lillo
Jardín Botánico de la Patagonia Extra-andina
Jardín Botánico "Dr Miguel J Culaciati"
Jardín Botánico "El Viejo Molino"
Jardín Botánico EMETA Chamical
Jardín Botánico Ezeiza
Jardín Botánico "Gaspar Xuarez", Universidad Católica de Córdoba
Jardín Botánico Municipal de San Carlos Centro
Jardín Botánico Municipal y Area de Emprendimientos Productivos
Jardín Botánico Oro Verde
Jardín Botánico Pillahuincó
Jardín Botánico "Tierra del Sur"
Jardín Botánico Universidad Nacional de San Luis
Jardín de Aclimatación del Arido Patagónico
Jardin de Cactus Catamarca
Museo de Ciencias Naturales "Augusto G Schulz"
Parque Botánico "Paul Gunther Lorentz", Catamarca
Red Argentina de Jardines Botánicos

Zoos

Bubalcó - General Roca, Río Negro
Buenos Aires Zoo - Buenos Aires
Estación de Cría de Animales Salvajes - La Plata, Buenos Aires Province
Mar del Plata Aquarium - Mar del Plata, Buenos Aires Province
Mendoza Zoological Park - Mendoza, Mendoza Province
Mundo Marino - San Clemente del Tuyú, Buenos Aires Province
Parque Independencia/Bahía Blanca Zoo - Bahía Blanca, Buenos Aires Province
Rawson Zoo - Rawson, Chubut Province
Temaikèn - Belén de Escobar, Buenos Aires Province
Zoo Batán - Mar del Plata, Buenos Aires Province
Zoo Córdoba - Córdoba, Córdoba Province
Zoo Corrientes - Corrientes, Corrientes Province
Zoo de América - Rivadavia, Buenos Aires Province
Zoo de Varela - Florencio Varela, Buenos Aires Province
Zoo La Plata - La Plata, Buenos Aires Province
Zoo Luján - Luján, Buenos Aires Province
Zoo Paraiso - Mar del Plata, Buenos Aires Province
Zoo Yku Huasi - Malvinas Argentinas, Buenos Aires Province
Bordering countries
Bolivia, Brazil, Chile, Paraguay, Uruguay

Maritime boundaries
Anguilla, Guadeloupe, Montserrat, Saint Kitts and Nevis, Saint Barthélemy


Rivers

Abaucán River
Agrio River
Aguapey River
Aluminé River
Arenales River
Arrecifes River
Atuel River
Azul River
Barrancas River
Belén River
Belgrano River
Bermejito River
Bermejo River
Blanco River
Calingasta River
Carapari River
Carcarañá River
Castaño Viejo River
Chalía River
Chico River
Chimehuin River
Chubut River
Coig River (Coyle River)
Collón Curá River
Colorado River
Conlara River
Corrientes River
Cosquín River
Cruz del Eje River
Cuarto River
Desaguadero River
Deseado River
Diamante River
Dorado River
Dulce River
Feliciano River
Fénix Grande River
Fuego River
Futaleufú River
Gallegos River
Grande River
Gualeguay River
Gualeguaychú River
Guasamayo River
Guaycurú River
Guayquiraró River
Guenguel River
Horcones River
Hua Hum River
Huaco River
Iguazu River
Iruya River
Itaú River
Itiyuro River
Jáchal River
La Leona River
Limay River
Lipeo River
Ludueña Stream
Luján River
Malargüe River
Manso River
Matanza River
Mayer River
Mayo River
Mendoza River
Middle Stream
Miriñay River
Mocoretá River
Mojotoro River
Naposta Stream
Negro River
Neuquén River
Nogoya River
Palena River
Palometa River
Paraguay River
Paraná River
Pelque River
Pepiri-Guazu River
Pescado River
Pico River
Pilcomayo River
Pinturas River
Primero River
Puelo River
Quequén Grande River
Quinto River
Reconquista River
Río de la Plata
Río de los Patos
Río de Oro
Río Grande de San Juan
Río Grande de Tarija
Río Negro
Rosario River
Saladillo River
Saladillo Stream
Salado River
Salado River
Salí River
Samborombón River
San Antonio River
San Francisco River
San Javier River
San Juan River
Santa Cruz River
Santa Lucía River
Sauce Chico River
Sauce Grande River
Seco River
Segundo River
Senguerr River
Simpson River
Tapenagá River
Tartagal River
Tecka River
Tercero River
Teuquito River
Traful River
Tunuyán River
Tupungato River
Turbio River
Urueña River
Urugua-í River
Uruguay River
Vizcachas River
Celebrities
Norma Aleandro
Actress

Gabriel Batistuta
Football player

Manuel Belgrano
Politician, creator of argentine flag

Ladislao Biro
Inventor ball point pen

Julio Bocca
Ballet dancer

Jorge Luis Borges
Writer, poet, critic, librarian

Guillermo Brown
Admiral

Adolfo Bioy Casares
Author

Juan Jose Castro
Composer

Julio Cortazar
Author

Juan Martin del Potro
Tennis player

Raul Di Blasio
Pianist

Ulises Dumont
Actor

Tomas Elroy
Journalist, author, newspaper founder

Adolfo Perez Esquivel
Nobel laureate

Carlos Gardel
Singer, songwriter, composer (born in France)

Alberto Ginastera
Composer

Emanuel Ginobili
Basketball player

Ernesto "Che" Guevara
Revolutionary, guerrila leader, author

Ricardo Guiraldes
Author

Jose Hernandez
Journalist, poet

Bernardo Alberto Houssay
Nobel laureate

Olivia Hussey (Olivia Osuna)
Actress

Paco Jamandreu
Confidant of first lady Eva Peron

Mario Kempes
Footballer

Juan B. Justo
Founder Argentina Socialist Party

Alejandro Korn
Physician, reformist, politician

La Argentia
Flamenco dancer

Fernando Lamas
Actor

Lorenzo Lamas
Actor

Luis Federico Leloir
Biochemist (born in France)

Leopoldo Lugones
Journalist, author

Benito Lynch
Author

Diego Maradona
Footballer, manager

Karen March
War correspondent

Tomas Elroy Martinez
Journalist, newspaper founder

Lionel Andres Leo" Messi
Footballer

Gen. Bartolome Mitre
Former president

Leonardo Moledo
Author

Roberto Noble
Journalist, politician, anchor

Fito Paez
Musician, songwriter

Pascual Perez
First argentine world boxing champ

Eva Duarte de Peron "Evita"
Former first lady

Emilio Pettoruti
Artist

Felipe Pigna
Historian

Luis Puenzo
Film maker

Juan Manuel de Rosas
Dictator

Jose de San Martin
Protector of the south

Domingo Faustino Sarmiento
Essayist

Jose Maria Sobral
Antarctic explorer

Osvaldo Soriano
Author, film maker

Juan Domingo Peron Sosa
Politician

Carlos Thays
Landscape architect

Juan Carlos Thorry
Actor, musician

Hector Varela
Musician

Dalmacio Velez Sarsfield
Author of civil/commercial codes

Juan Vucetich
Inventor modern fingerprinting

Rodolfo Walsh
Journalist, author, revolutionary

Alberto Williams
Composer

Abraham Willink
Entomologist

Jamie Yankelevich
Businessman , television pioneer

Rogelio Yrurtia
Sculptor

Juan Carlos Zabala
Athlete

Roberto Zaldivar
M.D.

Pablo Ziegler
Musician