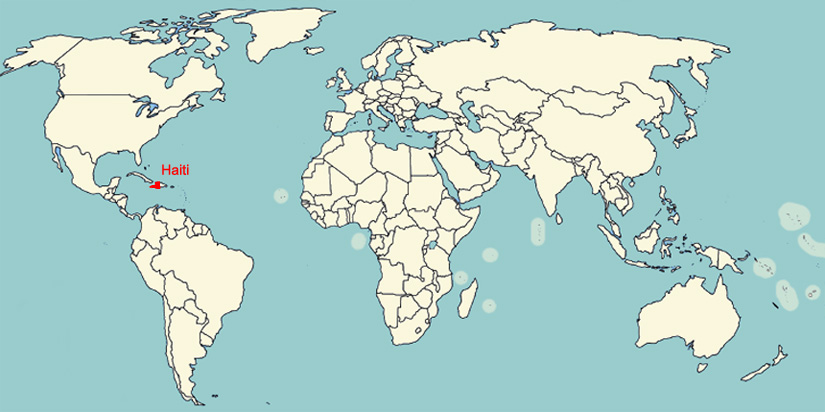 Flag Description

two equal horizontal bands of blue (top) and red with a centered white rectangle bearing the coat of arms, which contains a palm tree flanked by flags and two cannons above a scroll bearing the motto L'UNION FAIT LA FORCE (Union Makes Strength); the colors are taken from the French Tricolor and represent the union of blacks and mulattoes
National anthem

"La Dessalinienne"
This country is different : You must know it
Since 1804 Haiti has had four national flags.
1st post colonial independent black-led nation in the world.
Less Haitians age 15 and over can read and write.
Haiti was discovered in 1492 by Christopher Columbus.
The barbecue was first seen by Europeans in Haiti for about 500 years ago.
Haiti is one of the most densely populated and least developed countries in the Western Hemisphere.