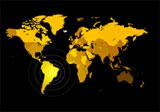 World Heritage Sites
Minaret and Archaeological Remains of Jam
Cultural Landscape and Archaeological Remains of the Bamiyan Valley
Interesing facts
World's first oil paintings were drawn in the caves of "Bamiyan" around 650BC.
Afghan rugs popular around the world.
Agriculture is the main source of income.
Rich in natural resources like natural gas and oil.
New Year Date : 21st March. (Nawroz)
Poetry night on Thursdays
The family is an important aspect of culture.
Botanical Gardens






Zoos
Kabul Zoo - Kabul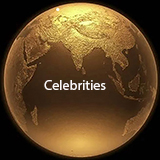 Every celebrity in every category must use their infuening power or their own responsibility to help climate change which is already crossing dangerous propoertions. Not climate change activism but something which is legally ok with the government of their country. World is an integration of all countries. Climate change is an example.
Roqia Abubakr
Women's rights activist

Javed Ahmadi
Cricketer

Ahmad Shah Ahmadzai
Politician, former prime minister

Fatema Akbari
Entrepreneur, woman's rights advocate

Ehsan Aman
Singer

Hafizullah Amin
Former president

Mirwais Ashraf
Cricketer

Siddiq Barmak
Film director, producer, screenwriter

Haji Mohammad Chamkani
Former vice-president

Abdul Qadir Dagarwal
Leader Afghan Air Force squadron

Farhad Darya
Singer, composer

General Mohammed Daud Daud
Former police chief

Mamoon Eshaq
Singer

Masuma Esmati-Wardak
Writer, politician

Mohammad Nur Ahmad Etemadi
Diplomat, former prime minister

Ravan A. G. Farhadi
Former prime minister, diplomat, linguist, researcher

Abdul Rahim Ghafoorzai
Diplomat, former prime minister of Northern Alliance

Mir Ghulam Mohammad
Ghobar historian, journalist, politician, poet

Qamar Gula
Singer

Abdul Hai Habibi
Historian

Mohammad Kabir Hakim
"Engineer" partner in relief rehabilitation, reconstruction of Afghanistan

Abdul Rahim Hatef
Politician

Gulbuddin Hekmatyar
Former prime minister

Khaled Hosseini
Novelist, physician

Hamza Hotak
Cricketer

Mozhdah Jamalzadah
Singer, actress

Malalai Joya
Activist, writer, politician

Mohammed Abdul Kabir
Senior member Taliban leadership

Meena Keshwar Kamal
Women's rights activist

Haji Kamran
Actor

Babrak Karmal
Former prime minister, former president

Hamid Karzai
President

Sultan Ali Keshtmand
Former prime minister

Khalilullah Khalili
Poet, historian

Fazal Haq Khaliqyar
Politician

Aryan Khan
Actor, singer

Emir Amanullah Khan
Former king

Mohammed Daoud Khan
Former prime minister, former president

Sardar Mohammad Hashim Khan
Former prime minister

Shah Mahmud Khan
Former prime minister

Abdul Sabur Farid Kohistani
Former prime minister

Osama bin Laden
Afghan resistance member (born in Saudi Arabia)

Mohammad Hashim Maiwandwal
Former prime minister

Nawroz Mangal
Cricketer

Mamnoon Maqsoodi
Actor

Ahmad Shah Massoud
Military leader

Abdul Ahad Mohmand
Aviator, cosmonaut

Sibghatullah Mojaddedi
Former president

Sultan Munadi
Journalist, reporter, translator

Shafiq Mureed
Singer

Mohammad Nabi
Cricketer

Naghma
Singer

Gulbudeen Naib
Cricketer

Mohammand Najibullah
Former president

Latif Nangarhari
Singer

Nashenas
Singer

Fariba Nawa
Journalist

Abdul Wahid Nazari
Film writer, film director, producer

Mohammed Omar
Taliban leader

Nasrat Parsa
Singer

Burhanuddin Rabbani
Former president

Arsala Rahmani
Former prime minister

Abdul Shakoor Rashad
Historian, researcher, writer

Rumi
Poet

Karim Sadiq
Cricketer

Haidar Salim
Singer

Hankim Sanai
Poet

Dawood Sarkhosh
Poet, singer, musician

Mohammad Musa Shafiq
Former prime minister

Zahir Shah
Last king of Afghanistan

Mohammad Shahzad
Cricketer

Mohammad Hasan Sharq
Former prime minister

Samiullah Shinwari
Cricketer

Asghar Stanikzai
Cricketer

Nur Muhammad Taraki
Politician, statesman

Mahmud Tarzi
"Father" Afghan journalism

Zemaryalai Tarzi
Archaeologist

Ahmad Wali
Singer

Shah Wali
Singer

Sakena Yacoobi
Founder Afghan Institute of Learning

Abdullah Yaqta
Politician

Mohammad Yusuf
Former prime minister

Abdul Majid Zabuli
Founder Afghanistan banking system

Dawlat Zadran
Cricketer

Abdul Zahir
Former prime minister

Ahmad Zahir
Singer, songwriter, composer

Mohammad Din Zakhil
Singer, composer