Interesting facts






World Heritage Sites
Paphos
Painted Churches in the Troodos Region
Choirokoitia

Tourism spots, locations





Botanical Gardens






Zoos
Larnaca Zoo
Limassol Zoo
Mazotos Camel Park
Nicosia Zoo
Paphos Zoo (Animal & Bird Park)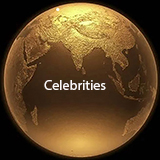 Every celebrity in every category must use their infuening power or their own responsibility to help climate change which is already crossing dangerous propoertions. Not climate change activism but something which is legally ok with the government of their country. World is an integration of all countries. Climate change is an example.
Elias Aletras actor
Christos Andreou musician, composer
Marcos Baghdatis tennis player
Saint Barnabas early Christian convert
Angela Bowie actress, musician
Feri Cansel actress
Hussein Chalayan fashion designer
Levon Chilingirian violinist
Christina Christofi singer
Constantinos Christoforou singer
Kyros Chrysostomides politician
Glafcos Clerides politician, former president
Rauf Raif Denktash politician
Georgios Grivas Digenis Greek army general
Ali Dusenkalkar actor
Nicolas Economou pianist, composer
Evridiki singer
Chad Hartigan actor, filmmaker
Michalis Hutzigiannis singer, songwriter
Alkinoos Ioannidis composer, singer, lyricist
George Kafkaris actor
Mihalis Kakogiannis filmmaker
George Kallis composer
Mick Karn musician, songwriter
Dome Karukoski film director
Dinos Katsouridis cinematographer, screenwriter
Stylianos Kiriakidis marathon runner
Stavros Konstantinou singer
Alkis Kritikos actor
Dr. Fazil Kucuk first vice-president Republic of Cyprus
Spyros Kyprianou former president
Makarios III archbishop of Cypriot Orthodox Church, first president of Republic
Dr. Niyazi Manyera first minister of health of republic of Cyprus
Mihalis Marinos actor
Alp Mehmet diplomat
Kostas Montis poet, playwright
Sotiris Moustakas actor
Panos Nicolaou film producer
Osman Orek former prime minister
Hal Ozsan actor, singer, songwriter
Tassos Papadopoulos politician, former president
Kibrisli Mehmed Emin Pasha Ottoman statesman
Mehmed Kiamil Pasha Ottoman statesman
George Pastell actor
Stavros Patsias actor
Theodosis Pierides poet
Dimitris Potamitis actor
Simon Raby film director, cinematographer
Paul Ralli actor
Sarah-Jane Redmond actress
Nicos Sampson politician
Dimitra Sergiou Miss Universe 2008
Paul Stassino actor
George Theofanous composer
Marios Tokas composer
Andreas C. Tselepos actor
Osman Turkay poet
Mary Vasileiou model
Alexia Vassiliou musician, singer
Anna Vissi singer
Lia Vissi singer, songwriter, composer
Haris Zambarloukos cinematographer
Dr. Panayiotis Zavos biologist
Zenon of Kitium philosopher