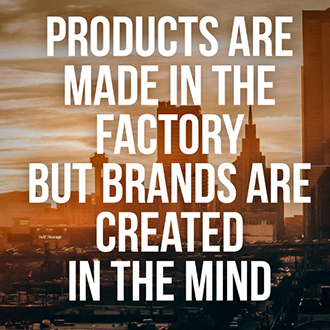 Marketing Strategy : Win Market share
Management Strategy : Win Mind Share
Your brand must be so caring that consumer thinks of the same brand forever (like marriage of gentlemen) We plan to share 3650 products from 200 types by 31.3.2022
Most of us drink Tea or Coffe & use soaps everyday.
Are the companies which make them socially responsible ?
Or they are just money making machines ?

Life without mobile is a problem these days.
Are mobile companies socially responsible ?

Many use Bus, Railway, Car, Airplane.
Some use ACs, watch television,
all human beings eat, whether it is vegetables or chicken, Fish, Mutton.
Today in many countries, they are bought from shopping malls which are owned by companies.

We enjoy holidays, go on vacation within and outside our country and use flights.
Are the airlines responsible ?
Do they take care of climate or plant trees as compensation towards damage they do to climate ?

Consumers or clients are JUDGES.
Quality, availability & costs are like kindergardon, school, college.
They must exist else makers will exit.
We think consumers must go a step ahead and become post graduates in deciding the rating of companies based on how they take care of climate and are they taking care of the society from which they get customers, consumers ..
and do they take care of their employees & supply chain and communities around their factories or they behave like machines without emotions.
(Yes quality has to be good, its like clean air. Bad quality is like polluted air)
While we share official websites of companies which manufacture products, offer services, do research or are consulting, we will share views of industry associations in each industry.

Cosnumers, customers are the best judge to give judgement on how caring the company which manufactures or offers services is towards its employees, supply chain, social issues, climate because they can go online not just to order product but check the Social, Health, Climate Attitude of corporates.
Companies must do this
Quality , Availability , Cost
These are basics.
It wins consumers.
Win minds of consumers.
CSRidentity.com wants customers, consumers of each product, service to JUDGE whether the company which offers them the product or service is caring their health as well as caring employees, clients, supply chain, climate.
We share company website and in case of products, links to the product page and plan to share some guidelines for each product or industry.
With technology, its time corporates look beyond their business.
Like a heroine may look good but her sustainability and reputation depends on who she is in terms of character, financial stability or courage to fight poverty she faces, good self governance ... all these create her Identity.
Product identity or
Service identity
enhances Brand Identity
of corporates in the world.
Nobody is perfect.
There is room for improvement all the time.
The sponsor may not be following all the rules & regulations but must mention how corporates
1) care social issues because their consumers, customers are from society
2) care health of their consumers, employees & their families, suppliers
3) care climate within their premises, within their locatity and in their country.
We will not accept sponsor which does not share the caring nature of corporates in their product category or industry. Money is second. First is nature.



Medicines
I want to see medicines for cancer or Alzheimers, ulcer, toothache, diabetes .. we plan to share a few thousand medicines health issuewise from June 2022 to December 2022

NGO Products
We plan to share few thousand products NGOs sell to earn income or products made by self help groups or disabled ..
We start with June 2022