Interesting facts
Antigua and Barbuda is a collection of 2 small islands (Antigua and Barbuda) and 35 tiny islands in the Caribbean.

Fancy relaxing on the stunning sandy shores

Both islands are mostly low lying and made from coral and limestone, although there are some higher volcanic areas.

Antigua and Barbuda's population was 92,436 in 2015…

Residents here are known as Antiguans or Barbudans, depending on which island they are from.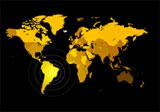 World Heritage Sites
Antigua Naval Dockyard and Related Archaeological Sites


Botanical Gardens






Zoos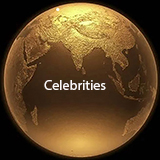 Every celebrity in every category must use their infuening power or their own responsibility to help climate change which is already crossing dangerous propoertions. Not climate change activism but something which is legally ok with the government of their country. World is an integration of all countries. Climate change is an example.
Curtly Ambrose
Cricketer

Hubert Anthonyson
Sports figure

Calvin Ayre
Foundation charity

Lester Bird
Former prime minister (born in USA)

Sir Vere Cornwall Bird
Former prime minister

James Carlisle
Former governor-general

Burning Flames
Soca band

William Harper
US politician

Tim Hector
Journalist, politician

Maurice Hope
Boxer

Wilfred Jacobs
First governor-general

Shermain Jeremy
Singer

Marie-Elena John
Author

Jamaica Kincaid
Author

Leroy King
Former head bank regulator

Josiah Martin, Sr.
Last colonial governor of the province of North Carolina

Claudette Peters singer, songwriter
Sir Isaac Vivian "Viv" Richards
Cricketer

Richie Richardson
Cricketer

Andy Roberts
Cricketer

Baldwin Spencer
Prime minister

George Walter
Politician

Tian Winter
Singer, songwriter