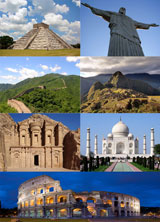 Can you tell 7 ancient wonders and 7 new wonders ?
Do you want to put your logo and sent it to your employees & contacts. We can do that for a nominal cost of Rs 2000/- which will be donated to Thane.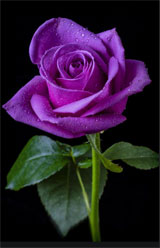 People think rose has thorns. In Botanical terms, these are Prickles, not thorns.

Prickles are extensions of the plant's outer covering, contain no vascular material and so are easier to remove than thorns or spines. Rose prickles, usually sickle-shaped, enable rose plants to hang onto other vegetation when growing over it.
In nature, the purpose of thorns, spines and prickles is to protect plants from would be predators. However, despite the presence of prickles, roses are frequently browsed by deer.
Each country is a rose. Depending on its geography (availability of water), culture, people, politics, each country has different colour, size & dimension of rose.
We say rose, because people love roses.
Flowers are not just flowers, but they are a feast for eyes. There are approximately 230000 types of flowers on earth, hardly can one say 100 types of flowers. But ask million people and the most common name is rose. Rose is 35 million years old & is masterpiece of all flowers. Rose is considered as the symbol of love. They have established a strong base in human thoughts and hearts. Rose is a brand. Each country must mesmerize people on earth because of its wonderful things. CSRidentity.com therefore will promote each country.
However, the densely-packed prickles on Rosa rugosa and Rosa pimpinellifolia, sandy soil roses, are straight. Despite the presence of prickles, roses are frequently browsed by deer.
Like a rose, each country tries to protect itself. Each country safeguards its citizens, the dear ones from deers who can browse countries or attack countries.