Interesting facts






World Heritage Sites
Medina of Fez
Medina of Marrakesh
Ksar of Ait-Ben-Haddou
Historic City of Meknes
Archaeological Site of Volubilis
Medina of Titouan (formerly known as Titawin)
Medina of Essaouira (formerly Mogador)
Portuguese City of Mazagan (El Jadida)
Rabat , Modern Capital and Historic City : a Shared Heritage

Tourism spots, locations





Botanical Gardens
Majorelle Garden, Marrakech
Rabat Botanical Garden, Rabat






Zoos
Dream Village
Exotiques de Bouknadel
Parc Sindibad, Casablanca
Rabat Zoo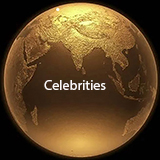 Every celebrity in every category must use their infuening power or their own responsibility to help climate change which is already crossing dangerous propoertions. Not climate change activism but something which is legally ok with the government of their country. World is an integration of all countries. Climate change is an example.
Abdelkader Aamara politician
Najat Aatabou singer, songwriter, composer
Mohammed Abbou politician
Bouchaib Abdelhadi singer, musician
Rhadi Ben Abdesselam Olympic medalist, long distance runner
Ahmed Aboutaleb politician, civil servant, journalist
Leila Abouzeid author
Abdelhak Achik Olympic medalist, boxer
Mohammed Achik Olympic medalist, boxer
Eli Aflalo politician
Jamal Aghmani politician
Latifa Akherbach politician, journalist
Abdallah ibn Al-Aftas military leader
Mohamed Saad Alami journalist, politician
Amina Alaoui musician
Isaac Alfasi rabbi
Rachid Ben Ali painter
Khalid Alioua politician
Mohammed Abed Al-Jabri critic, professor
Albert Almoznino artist, painter
Jo Amar singer
Najib Amhali comedian, actor
Said Aouita Olympic medalist, boxer
Robert Assaraf historian, writer
Bachir Attar musician
Henry Azra musician
Ahmed Bahnini former prime minister
Ahmed Balafej former prime minister
Mehdi Ben Barka politician
Rachid El Basir Olympic medalist, middle distance athlete
Driss Basri politician
Laarbi Batma musician
Ibn Battuta scholar, jurist, judge, explorer, geographer
Ryan Belhsen musician
Mohamed Benaissa politician
Abdelkader Benali writer, journalist
Shlomo Ben-Ami diplomat, politician, historian
Ahmed Benchemsi journalist
Hasna Benhassi Olympic medalist, middle distance athlete
Mohamed Benhima former prime minister
Abdelilah Benkirane prime minister
Ralph Benmergui television and radio personality, political advisor
Faouzi Bensaidi director, actor, screenwriter, artist
Mohammed Berrada novelist, literary critic, translator
Ahmed El Bidaoui singer, musician
Nezha Bidouane Olympic medalist, hurdler
Mahi Binebine painter, novelist
Isaac Bitton musician
Simone Bitton director, producer, writer
Bocchus I former king
Maati Bouabid former prime minister
Brahim Boutayeb Olympic medalist, runner
Abdelaziz Bouteflika president of Algeria
Ahmed Chami politician
Hicham Chami musician
Abdessadeq Cheqara singer
Moulay Ali Cherif former ruler
Mohammed Choukri author, novelist
Driss Debbagh ambassador
Jamel Debbouze actor
Danielle "Sapho" Ebguy singer
Alber Elbaz fashion designer
Andre Elbaz painter, filmmaker
Samy Elmaghribi musician
Gad Elmaleh entertainer, comedian
Sofia Essaidi singer, dancer, actress
Ali Ezzine Olympic medalist, athlete
Nadia Fares actress
Abd al-Rahman al-Fasi writer
Abbas El Fassi former prime minister
Halima Ferhat historian
Ismael Ferroukhi film director
Abdellatif Filali diplomat, former prime minister
Jaouad Gharib Olympic medalist, long distance runner
Kacem El Ghazzali blogger, activist
Mouad Gouzrou journalist
Hicham El Guerrouj Olympic medalist, runner
Mahmoud Guinia singer, musician
Samuel Hadida producer
Mohammed al-Haik poet, musician, author
Hakim singer
Hassan Hakmoun musician
Mohamed Hamri painter, author
Sanaa Hamri director
Hassan II former king
Abu Bakr al-Hassar mathematician, author
Shatha Hassoun singer, songwriter, dancer, musician, writer, actor
Bouchta El Hayani painter
Judah ben David Hayyuj linguist
Salah Hissou Olympic medalist, long distance runner
Abdallah Ibrahim former prime minister
Abdalaati Iguider Olympic medalist, runner
Moshe Ivgy actor, director
Elam Jay singer, songwriter, composer, dancer
Driss Jettou former prime minister
Omar Kabbaj diplomat
Mohammed Kaghat writer, director
Yasmine Kassari film director
Mohammed Khair-Eddine writer
Nadir Khayat aka Red One producer, songwriter, music executive
Imad Kotbi radio presenter
Driss Ksikes journalist
Abdellatif Laabi poet
Abdelkader Lagtaa film director
Brahim Lahlafi Olympic medalist, long distance runner
Nabil Lahlou theater director, author, actor
Mohammed Karim Lamrani former prime minister
Ahmed Laraki former prime minister
Azzeddine Laraki former prime minister
David Levy politician
Ali Lmrabet journalist, diplomat
Nabyla Maan singer, songwriter
Ahmad al-Mansur former sultan
Paul Marciano fashion designer
Sofia El Marikh singer
Laila Marrakchi filmmaker
Omar Metioui classical musician
Salaheddine Mezouar politician
Mohammad VI former king
Rajae El Mouhandiz singer, poet, producer
Nawal El Moutawakel Olympic medalist, hurdler
Mehdi Nassiri "Mednas" musician, record producer
Mostafa Nissabouy poet
Hakim Noury film director
Mimoun Oaissa actor, screenwriter
Ahmed Osman former prime minister
Saad-Eddine El Othmani politician
Fathallah Oualalou politician
Zineb Oukach actor
Chaim Pinto rabbi
Mihel Qissi actor
Abdelwahed Radi politician
Jean Reno actor
Ze'ev Revach comedian, actor, director
Mohamed Rouicha singer, songwriter, musician
Driss Roukhe actor
Samira Said singer
Abraham Serfaty militant, political activist
Khalid Skah Olympic medalist, track and field
Houcine Slaoui singer, composer
Moumen Smihi filmmaker
Frank Stephenson automobile designer
Abdelkarim Tabbal poet
Chaibia Talal painter
Tahar Tamsamani Olympic medalist, boxer
Mohammed ibn al-Tayyib linguist, historian, scholar
Abdelhadi Tazi scholar, writer, historian, ambassador
Heinz Tietjen music producer
Dominique de Villepin former prime minister of France, diplomat
Rachid Yazami inventor
Abderrahmane Youssoufi former prime minister
Mohamed Zafzaf novelist, poet
Hindi Zahra singer, songwriter
Malika Zarra singer, composer, producer