Botanical Gardens
Countries
If you want to know Botanical Gardens in other countries, donate Rs 500/- to Developed Nation Network Trust, an NGO which has 80 G and renewal of FCRA is in process.
We mention botanical gardens and they may not be national botanical gardens but substantially bigger in size or have unusual plants.
Send us your email id to Sanjay at DevelopedNation.org, so that we can send it by email to you.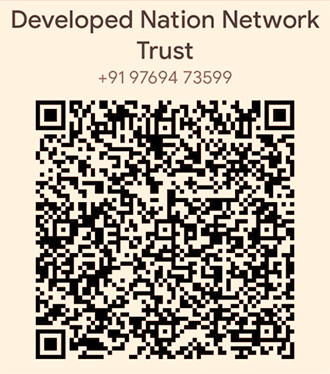 For everything, there is first target
Bhau, founder's father gave house & property to him through a Gift Deed and Government Authorities valued it as Rs 13433000/- and founder's father (Bhau) paid a stamp duty of
Rs 403000/-. Neither founder has that much money nor he aspires to earn money for himself.
He knows that after death, PM, President, Queen, Super rich, Middle class, Below the poverty line or any individual of any nationality, caste, religion can neither takes anything with them nor do they know whether their son, wife of their son, grandson, wife of grandson or relatives came to see them before they left earth.

When they leave this world, what remains is their Deeds when they were on earth.
And it remains for how many years depends of what you left behind.

Bhau's indirect message : Your death was postponed to serve mother earth & many individuals & organisations who help her.
Our first target is Rs 13433000/-
Now its donation from India but when our FCRA gets renewed, we will accept USD 5 or equivalent from any country. Of course, the donation amount we will receive will be less because of bank transaction charges if money comes from outside India.

Identity, Sustainability, Responsibility, Reputation, Branding
India
Acharya Jagadish Chandra Bose Indian Botanic Garden, Howrah
Agri Horticultural Society of India, Alipore, Kolkata
Aligarh Fort, Aligarh
Assam State Zoo-cum-Botanical Garden, Guwahati
Ekamra Kanan Botanical Gardens, Bhubaneswar
Government Botanical Gardens, Ootacamund, Nilgiris district
Hyderabad Botanical Garden
Jawaharlal Nehru Tropical Botanic Garden and Research Institute, Trivandrum
Jijamata Udyaan, Mumbai
Lalbagh, Bangalore
Lloyd's Botanical Garden, Darjeeling
Madhavaram Botanical Garden, Chennai
Malabar Botanical Garden and Institute for Plant Sciences, Kozhikode
Malampuzha Garden, Palakkad
Mysore Zoo, Mysore
Narendra Narayan Park, Cooch Behar
National Cactus and Succulent Botanical Garden and Research Centre
NTR Garden, Hyderabad
Padmapuram gardens, Araku.
Panjab University Botanical Garden
Pilikula Botanical Garden, Mangalore
Regional Museum of Natural History Mysore, Mysuru
Sanjay Gandhi Jaivik Udyan, Patna
Semmoli Poonga, Chennai