Interesting facts






World Heritage Sites
Ancient City of Polonnaruwa
Ancient City of Sigiriya
Sacred City of Anuradhapura
Old Town of Galle and its Fortifications
Sacred City of Kandy
Sinharaja Forest Reserve
Rangiri Dambulla Cave Temple
Central Highlands of Sri Lanka


Tourism spots, locations





Botanical Gardens
Hakgala Botanical Garden
Henarathgoda Botanical Garden,
Mirijjawila Botanical Garden
Royal Botanic Gardens (Sri Lanka), Peradeniya, Kandy
Seethawaka Wet Zone Botanic Gardens





Zoos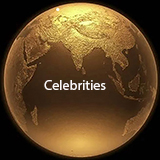 Every celebrity in every category must use their infuening power or their own responsibility to help climate change which is already crossing dangerous propoertions. Not climate change activism but something which is legally ok with the government of their country. World is an integration of all countries. Climate change is an example.
Tissa Abeysekara filmmaker, critic, political activist
Karunaratne Abeysekera broadcaster, poet, songwriter
Arisen Ahubudu writer, orator, scholar, poet
Iqbal Athas journalist
Lalith Athulathmudali politician
Mohideen Baig musician
Sirimavo Bandaranaike former prime minister
S.W.R.D. Bandaranaike former prime minister
Trevin Bastiampillai cricketer
Yolande Bavan singer, actress
Poongkothai Chandrahasan actress, filmmaker
Vernon Corea pioneer radio broadcaster
Wijeyananda Dahanayake former prime minister
Manoj David cricketer
Somasiri Dehipitiya actor
Rukmani Devi singer, actress
Lucky Dias actor, producer
Rohan (Cecil) Fernando painter, filmmaker
Jeyaraj Fernandopulle politician
Cliff Foenander musician
Sarath Fonseka former commander, general Sri Lanka army
Praba Ganeshan politician
William Gopallawa former president
Gamini Haththotuwegama playwright, director, actor, critic, educator
Gamini Hettiarachchi actor
Disanayaka Mudiyanselage Jayaratne prime minister
Thushari Jayasekera actress, performer, writer
Henry Jayasena actor
Sanath Jayasuriya cricketer
Nalin Jayawardena singer
Junis Richard Jayewardene former president
Mahela Jayewardene cricketer
Lakshman Kadirgama diplomat, politician, lawyer
Amarasiri Kalansuriva actor
Arvind Kandappah cricketer
Nayana Karunarathe fashion designer
John Kotelawala former prime minister
Chandrika Kumaratunga former president, former prime minister
Vijaya Kumaratunga actor, politician
Thusitha Laknath actor
Kumar Mahadeva businessman
Balu Mahendra filmmaker, screenwriter, cinematographer
Rudy de Mel actress
Kanjana Mendis actress
Nimal Mendis singer, songwriter, musician
Albert Moses actor
Muttiah Muralitharan cricketer
E.M.V. Naganathan physician, politician
D.R. Nanayakkara actor
Arumuka Navalar Hindu reformer
Yureni Noshika actress
Sir Christopher Ondaatje philanthropist
Michael Ondaatje author
Shesha Palihakkara dancer, actor, producer
Selvarasa Pathmanathan leader of Liberation Tigers of Tamil Eelan
Channa Perera director, actor
G.D.L. Perera director, dramatist
H.A. Perera actor
Cyril Ponnamperuma professor, NASA scientist
Velupillai Prabhakaran rebel leader
Ranasinghe Premadasa former president, former prime minister
Ramzi Rahaman fashion designer
Mahinda Rajapaksa former prime minister, president
S. Rajaratnam politician
Hemal Ranasinghe dancer, actor
Tony Ranasinghe actor
Visvanathan Rudrakumaran lawyer
Ravindra Rupasena actor
Manicasothy Saravanamuttu journalist, diplomat
Shyam Selvadurai author
D.S. Senanayake former prime minister
Dudley Senanayake former prime minister
Aravinda de Silva cricketer
Nihal Silva comedian, actor
Ruchira Silva fashion designer
Rathika Sitsabaiesan politician
Lenin M. Sivam filmmaker
Sinnathamby Sivamaharajah politician
M. Sivasithamparam politician
Dinesh Subasinghe composer, violinist, music producer
C. Suntharalingam politician
Stanley Jeyaraja Tambiah social anthropologist
Bala Tampoe lawyer, trade unionist
R. Thampipillay scholar
Sanjayan Thuraisingam cricketer
Murugeysen Tiruchelvam politician, lawyer
Neelan Tiruchelvam politician
Jayadeva Uyangoda political activist
Vivimarie Vanderpoorten poet
Swami Vipulananda social reformer, literary critic, author, poet, teacher
Namel Weeramuni director, dramatist
Lionel Wendt musician, photographer
Cyril Wickramage actor, director, singer
Nalin Chandra Wickramasinghe professor
Ratnasiri Wickremanayake former prime minister
Ranil Wickremesinghe former prime minister
Tissa Wijesurendra actor
Dingiri Banda Wijetunga former president, former prime minister
Clarence Wijewardena musician
A. Jeyaratnam Wilson academic, historian, author
Sarojini Yogeswaran politician
Richard de Zoysa journalist, author, human rights activist, actor